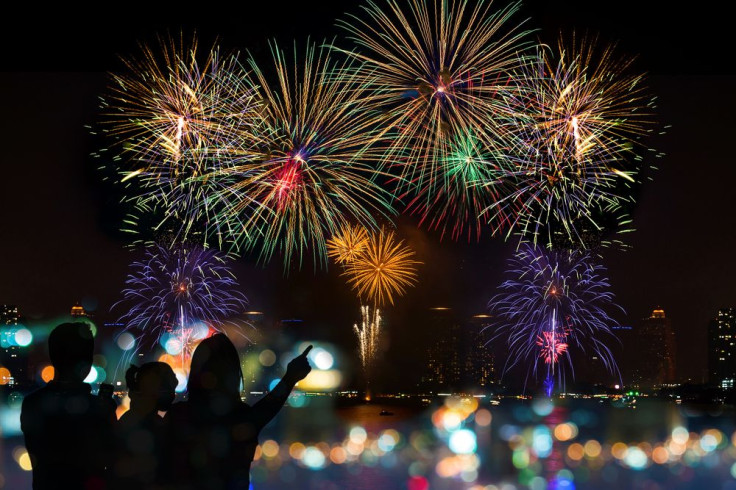 Though they may be miles away, don't let your military loved ones feel lonely this season by sending them a message to let them know you're thinking of them. Send them New year messages of love and hope to remind them that they have family back home waiting for them. May this be a sweet way to kick off 2020:
1. I pray to God to fill your lives with eternal joy and happiness… to bless you with the best of the health and success…. To always protect you from the negatives and enemies…. To always take care of your family…. Wishing you a Happy New Year full of smiles and success.
2. May the coming year bring more peace to the world so that you can enjoy these special moments with your family…. May this year there are no wars and no fights and just harmony that prevail in our lives…. Warm wishes to our soldiers on the occasion of New Year.
3. New Year is the new beginning, of new hopes and new aspirations… May each day of this year is illuminated with happiness and good fortune, safe life and win for our soldiers…. Sending best wishes to you and your families on this special day…. Wish you all a Happy New Year!!!
4. May the coming year is blessed with warmth of love for you and your family… May God shower your life with eternal peace and happiness and bring you success at every step of your life…. Wishing you a very happy and successful New Year full of blessings!!!
5. Dear soldiers, we cannot imagine a peaceful life with you because you are the reason for our smiles and my comforts…. We wish you a cheerful and blessed New Year with your loved ones… May you are always a winner and always an inspiration for all of us… Thanks a lot.
6. We are happy and we are celebrating this occasion because you are guarding us on the borders… We wish you a safe and Happy New Year and lots of warm wishes to your family members who miss you every day, who look forward to meet you… Happy New Year.
7. May each and every day of this coming year bring in your life more happiness, more smiles and more success… May you are showered with eternal joy and surprises that make it the happiest year for you… Wishing you a very warm and Happy New Year… May God bless you.
8. Dear soldiers, you protect us day and night, you fight for us at the oddest hours…. Thanks a lot for being there for us… We thank you for giving us a safe 2016 and we wish that God always protect you and keep you happy…. Happy New Year to you and your loved ones.
© 2023 Latin Times. All rights reserved. Do not reproduce without permission.