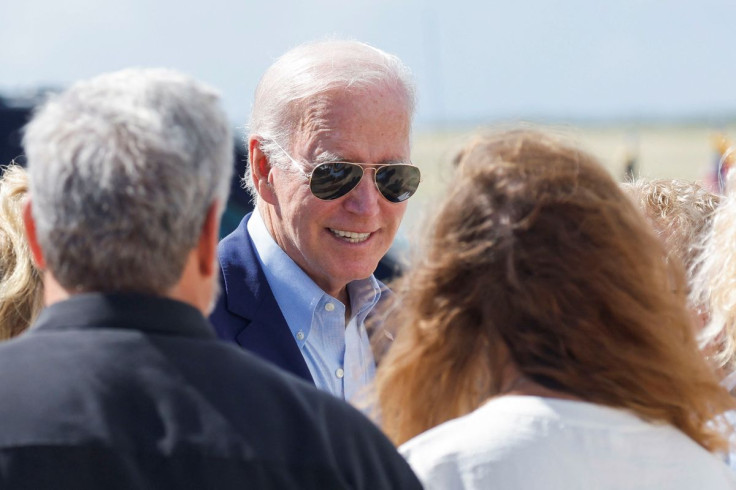 U.S. President Joe Biden's administration on Monday approved a controversial oil and gas drilling project in Alaska.
The $8 billion drilling project on Alaska's North Slope has drawn strong opposition from environmentalists and some Alaska Native communities, reported The Guardian.
They say that the Willow project will speed up the climate crisis and also undermine food security.
More than a million letters were sent to the White House regarding the project. A Change.org petition was also started and has got more than 3 million signatories. A viral #stopwillow campaign was waged on TikTok as well as other social media platforms. The project's approval by Biden is almost certain to face legal challenges.
ConocoPhillips, the company behind the project, says that it will create local investment as well as thousands of jobs, as per BBC.
It is the largest oil development in Alaska's remote North Slope, and could produce up to 180,000 barrels of oil in a day.
That means that it will generate up to nearly 280 million metric tonnes of CO2e over its 30-year lifetime, according to U.S. Bureau of Land Management estimates.
It is the equivalent of adding two million cars to American roads every year.
CO2e is a unit that is used to express the climate impact of all the greenhouse gases collectively. It's as if they were all emitted as carbon dioxide.
Environmental charity Sierra Club said on Monday that it's the wrong move and will be a "disaster for wildlife, lands, communities, and our climate."
The development would "lock in Arctic oil and gas extraction for another 30 years and catalyze future oil expansion in the Arctic," said Sonny Ahk, a young Iñuipat activist from Alaska who campaigned against Willow.
Former U.S. Vice President Al Gore said that projects of this kind are "recklessly irresponsible," and that allowing it would cause "climate chaos."
Lena Moffitt, executive director of Evergreen Action, a climate group, shared that approving the controversial project is an unacceptable departure from Biden's promises to the "American people on climate and environmental justice."
The approval comes just a day after the Biden administration imposed restrictions on gas and oil drilling in about 16 million acres of Alaska and the Arctic Ocean. It was seen as a compromise of sorts with anti-Willow activists.
© 2023 Latin Times. All rights reserved. Do not reproduce without permission.