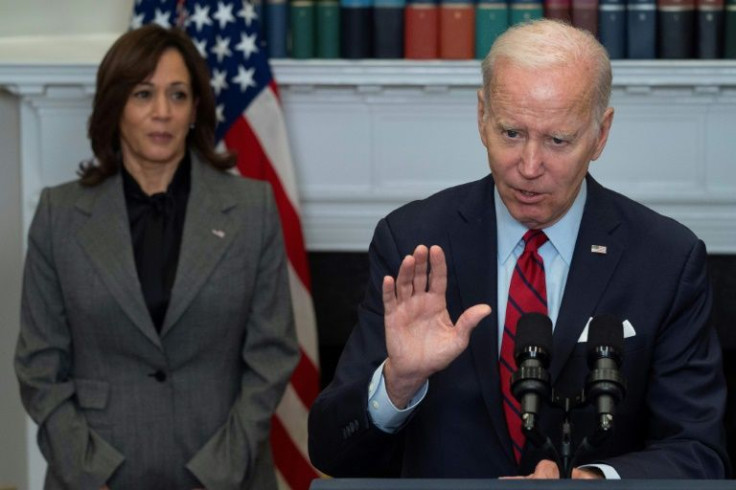 In his State of the Union address Tuesday night, President Joe Biden called for a new tax that targets billionaires in America.
It is part of a White House plan to ensure that wealthy Americans and big businesses pay their "fair share" of taxes. But Biden's proposal is likely dead on arrival in the Republican-controlled House, according to Forbes.
The President pointed to the low tax rate that many American billionaires have paid in recent years. He said that "no billionaire should pay a lower tax rate than a school teacher or a firefighter."
He shared that in 2020, more than 50 of the largest corporations in the U.S. "made $40 billion in profits and paid zero in federal income taxes."
He called it "simply not fair," but now because of the law that he signed, "billion-dollar companies have to pay a minimum of 15%."
Biden didn't share what the exact income threshold would be. But a proposal that he unveiled in 2022 included a 20% minimum tax rate on people in America earning more than $100 million in a year.
Before the speech, a White House press release said that in a typical year, billionaires in America enjoy a tax rate of 8%.
During the speech, Biden also called for quadrupling the tax on corporate stock buybacks from 1% to 4%. He argued that the current rate encourages publicly traded companies to use profits to pump up stock values instead of paying out dividends to shareholders.
The White House statement said that in 2022, oil and gas companies made record profits and invested "very little in domestic production and to keep gas prices down, instead they bought their own stock, giving all that profit to their CEOs and shareholders."
The White House had also said that during the Tuesday speech, Biden would talk about his efforts to lower inflation while also maintaining a resilient job market, reported Business Insider.
He said that his administration has created 12 million new jobs, that's "more jobs created in two years than any president (in America) has ever created in four years."
It came just days after the unexpectedly strong January jobs report in which the U.S. economy added 517,000 jobs.
© 2023 Latin Times. All rights reserved. Do not reproduce without permission.