Billie Eilish has requested for a restraining order against a man she claims broke into her parents' California house earlier this month and declared his love for her. According to Eilish's statements in court papers, the man, Christopher Anderson, had allegedly made "threats of violence" against her.
The Grammy winner, 21, has filed for a temporary restraining order against Anderson, 39, on Tuesday, January 17, 2023. Eilish's father, Patrick O'Connell, reportedly told the publication that Anderson has repeatedly visited his Los Angeles home since late December to declare his love for the singer and want a meeting. According to TMZ, Eilish alleges she and her family have made five phone calls to the police and filed many reports.
The safety of herself, her parents, and Finneas has caused Billie "substantial anxiety, fear, and emotional distress," according to her, adding that she no longer feels secure when she visits her parents.
"Regrettably, this is not the first time an unknown individual has attempted to contact my family and me specifically by stalking us outside my family's home and by making professions of love to and threats of violence against me," Eilish wrote. "However, each such occasion, including the present one, causes me substantial anxiety, fear, and emotional distress over my personal safety and that of my father, mother, and brother," reports geo.tv.
In her appeal for the second restraining order against Anderson, she stated, "I do not feel safe returning to my childhood home."
According to the judicial papers, the 39-year-old visited Eilish's childhood home numerous times between late December and early January "unannounced and uninvited." Eilish said Anderson had entered the property most recently on 5 January - "apparently professing his love for me and expressing that he really wanted to meet me."
Eilish stated in the documents: "I have viewed images of this individual and can confirm I have no idea who he is and that I have had no prior relationship or communication with him."
"I worry that some day one of these individuals will do something violent or extremely disturbing to me or one of my family members," she added.
In addition to her brother and producer Finneas O'Connell, the restraining order asks for protection for her parents, Maggie May Baird and Patrick Mead O'Connell.
The Los Angeles Superior Court received Eilish's motion on Tuesday.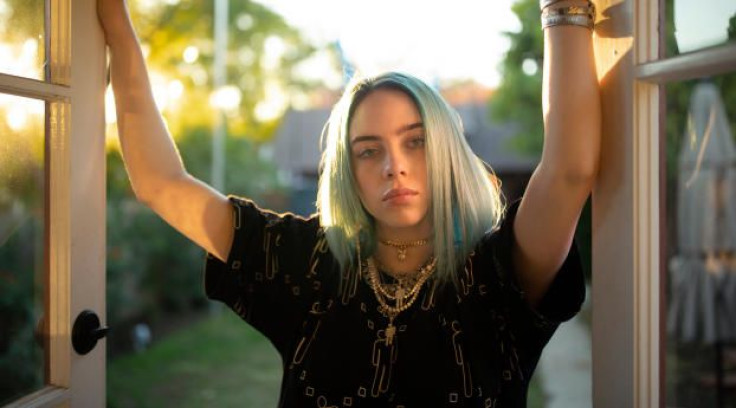 © 2023 Latin Times. All rights reserved. Do not reproduce without permission.