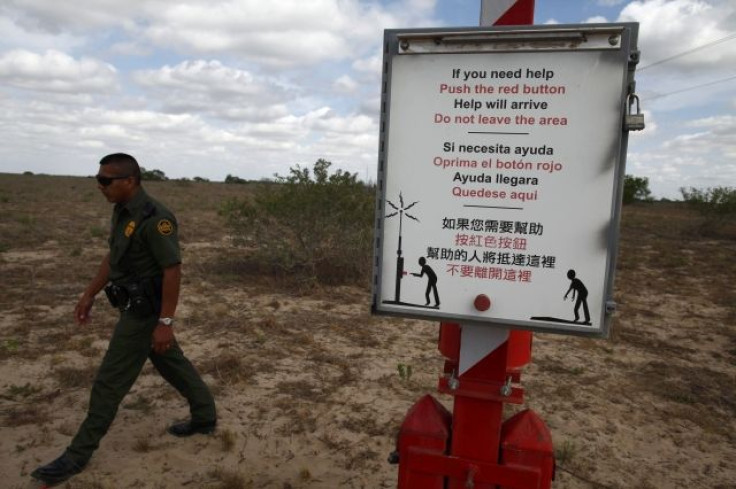 A group of Catholic bishops visited the Arizona-Mexico border on Monday, walking through stretch of the desert in Arizona's Pima County often used as a route by migrants headed north and holding mass at the border fence, according to the Associated Press. One cardinal and ten bishops with the US Conference of Catholic Bishops (USCCB) said they were seeking to raise awareness of "the human aspect of immigration" -- particularly migrant deaths along the border -- and pray for the passage of immigration reform with a path to citizenship for undocumented immigrants.
"We see this as a moral issue, as an ethical issue," Bishop Gerald Kicanas of the Tucson Diocese told the Arizona Republic, adding that aside from the deaths of migrants in the desert, they were concerned with "the families who are separated because of deportations, which we see all the time in our parishes." The Republic reports that after the trip to the border fence, the bishops visited a migrant shelter and aid center in the Mexican city of Nogales and toured the border with the Border Patrol. On Tuesday, they were set to attend deportation hearings at a Tucson immigration court and visit the Pima County Medical Examiner's office, which tries to identify the bodies of would-be migrants who died in the southern Arizona desert.
Cardinal Seán O'Malley told the Pilot, a Catholic newspaper from Boston, that about 400 bodies are found in desert regions along the US-Mexico border -- in fiscal year 2013, for example, that number was 463, the second-highest year on record, after 2005, when 492 people died in the desert, according to the Washington Office on Latin America. "Each year 30,000 unaccompanied children cross the border into our country," O'Malley added; a November report from the USCCB put that number at over 24,000. "Right now there are almost 40,000 immigrants who have been detained, incarcerated at a cost of $2 billion to the American taxpayers."
© 2023 Latin Times. All rights reserved. Do not reproduce without permission.