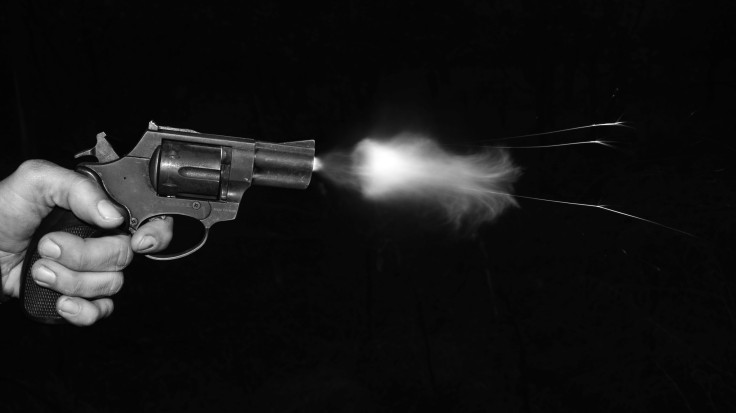 An 84-year-old white man from Kansas City was charged on Monday with two crimes in connection with the shooting of a Black kid who was hurt after going to the incorrect house to pick up his younger twin brothers.
Ralph Yarl, 16, was shot by Andrew Lester last Thursday at about 10 p.m. He was charged with first-degree assault, which carries a potential life sentence in prison, and armed criminal activity, the prosecutor said.
"I can tell you there was a racial component to the case," Zachary Thompson, the Clay County prosecutor, stated at a press conference without offering any other information.
The prosecutor claimed that Lester used a.32-caliber handgun to fire two shots through a glass door. Yarl, who had been hit in the head and an arm, did not go past the threshold, according to Thompson, who also noted that it didn't seem like anyone said anything throughout the encounter, Reuters reported.
However, according to court documents, Yarl informed police during an interview at the hospital where he was treated that the man instructed him, "Don't come around here," according to local media.
On Monday, the teen's family reported that he was healing at home.
If convicted on the assault charge, he would not only be facing life in jail but also a sentence of up to 15 years for criminal activity, according to the prosecutor. He stated that less severe sanctions apply to hate crimes in Missouri, which were not reported.
Lester had a $200,000 bond set for his apprehension, but as of 5 p.m. CDT (2200 GMT), the prosecution stated he was still at large.
According to Kansas City Police Chief Stacey Graves, the homeowner was initially detained, put on a 24-hour investigative hold, and then released pending a conversation with Yarl and the gathering of forensic evidence.
Two days of protests were fueled in part by his release. Online videos revealed that protesters gathered once more at the suspect's one-story home on a street lined with trees on Monday, yelling "Black lives are under attack" and "Stand up, fight back."
A senior administration official reported on Monday that Yarl and President Joe Biden spoke on the phone.
Ben Crump, the family's attorney, had urged on Monday that the homeowner be detained and charged with the attempted murder of a boy who was characterized by his school system as an "excellent student and talented musician."
A "stand-your-ground law" in Missouri permits house owners to use force to protect themselves from alleged invaders.
"No child should ever live in fear of being shot for ringing the wrong doorbell," Vice President Kamala Harris tweeted in response to the shooting.
According to the law, someone cannot use deadly force unless they have a good faith belief that doing so is required to defend themselves or another person from death, serious physical injury, or the possibility of a felony.
© 2023 Latin Times. All rights reserved. Do not reproduce without permission.