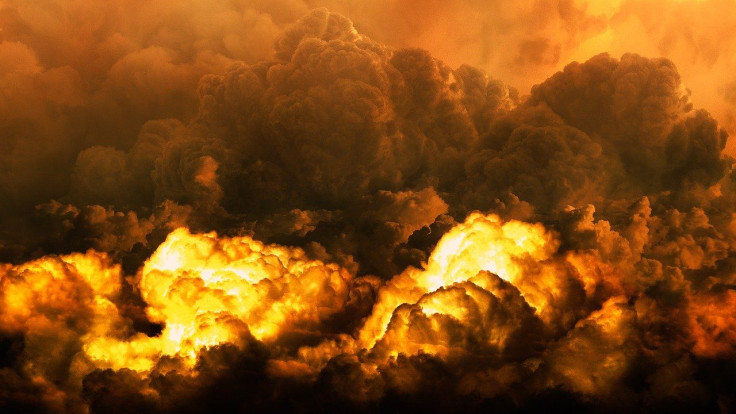 At least 13 people were killed and over 50 were injured on Monday as a result of two explosions in a counter-terrorism ammunition depot in northwest Pakistan, according to the police.
The blasts rocked the anti-terrorism office in the northwest Swat valley, which had long been under the hands of Islamist extremists before they were driven out in a military operation in 2009, according to provincial police chief Akhtar Hayat.
In a later statement, his spokesperson said that ammunition caught fire, "most probably due to an electric short-circuit. No evidence of an attack from outside has been established so far."
In the valley, which has been vulnerable to insurgency, Pakistani police and military maintain a sizable presence of its counter-terrorism personnel, Reuters reported.
Malala Yousafzai, a Nobel Peace Prize winner, was also fired at and injured by the militants in the scenic valley in 2012.
Mullah Fazlullah, the previous leader of the Pakistani Taliban, was born there and was killed in an airstrike in the neighboring country of Afghanistan in 2018.
Other aspects of the explosions are being investigated, the spokesman said.
According to Hayat, a mother and her child who were walking past the building were killed in the explosions, which also claimed the lives of several counter-terrorism personnel.
The explosions did not appear to be a suicide attack or any other act of terrorism, the regional head of the counter-terrorism division Sohail Khalid told reporters.
"There was a store where we had a huge quantity of weapons, and until now we believe that there might have some blast in it due to some carelessness," he said, adding, "We are keeping all our options open."
A hospital administration said it received several wounded people for treatment, some of them in critical condition.
Malala Yousafzai is a Pakistani female education activist and the 2014 Nobel Peace Prize laureate. Awarded when she was 17, she is the world's youngest Nobel Prize laureate, and the second Pakistani and the first Pashtun to receive a Nobel Prize.
The Pakistani Taliban, formally called the Tehreek-e-Taliban-e-Pakistan is an umbrella organization of various Islamist armed militant groups operating along the Afghan–Pakistani border.
Formed in 2007 by Baitullah Mehsud, its current leader is Noor Wali Mehsud, who has publicly pledged allegiance to the Afghan Taliban (Islamic Emirate of Afghanistan).
The Pakistani Taliban share a common ideology with the Afghan Taliban and have assisted them in the 2001–2021 war, but the two groups have separate operation and command structures.
© 2023 Latin Times. All rights reserved. Do not reproduce without permission.