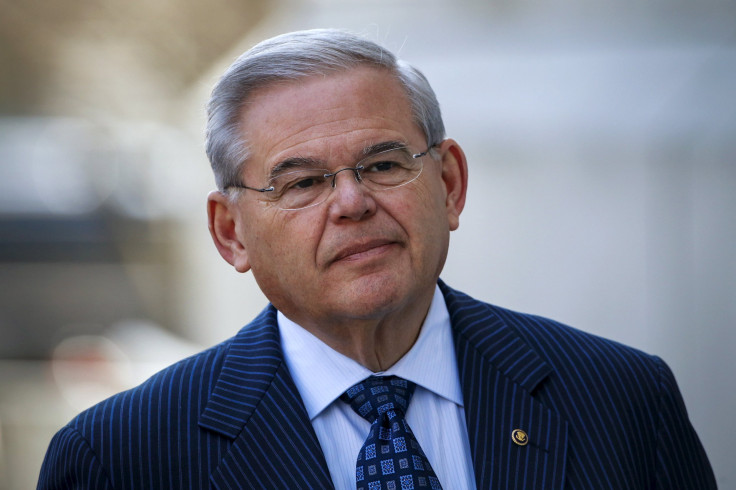 "I think the president has a misguided calculation that if you open your hands to dictators that they will unclench their fists," Senator Bob Menendez (D-NJ) told Fox News Sunday, speaking about President Obama's recent policy shifts towards Cuba and ongoing negotiations with Cuban President Raúl Castro. The Presidents shook hands and met in person at the Summit of the Americas in Panama over the weekend. Overshadowing Menendez's comments are allegations brought by the Obama administration that Menendez exchanged political favors for campaign contributions. Menendez maintained his innocence, and did not think that his opposition to Obama's foreign policy on Cuba (and Iran, and Israel) had anything to do with the corruption charges.
"When all of the facts are known I know that I will be vindicated and that we will win," he said. "It's very clear that I have very strong opinion about democracy and human rights in Cuba and on a policy that I think undermines our ability to promote democracy and human rights in Cuba. [....] But I cannot imagine that [any administration] would go to such lengths and undermine our constitutional democracy."
In an hour-long speech at the Summit of the Americas last weekend, Raúl Castro mentioned Obama ten times, saying that the American had "nothing to do" with many Cuba's grievances against the U.S., while outlining grievances stemming from Cold-War Era relations.
"I believe that President Obama is a honest man [....] I admire his humble origins, and I think that his [actions] obey [those] humble origins," Raúl Castro said .
Bob Menendez denounced Castro's record on human rights, arguing that the Communist regime's current level of repression was unacceptable for an American partner. He was unimpressed by Castro's speech.
"While Raúl Castro may have said some nice things about President Obama, at the same time, just last month, we had 600 arrests of innocent people inside of Cuba who were detained, many political activists and human rights activists who were not allowed to leave the country to go to the Panama Summit," Menendez said.
In particular, he maintained that Obama had missed an opportunity to leverage diplomatic gestures in exchange for domestic policy changes inside of Cuba. These include restrictions of the Cuba's economic embargo, as well as commitments by the Obama administration to open embassies in Havana and Washington. The next symbol of détente on Obama's to-do list: removing Cuba from a U.S. list of state sponsors of terror list.
"If you're going to give the Cubans everything that they want [....] take them off of the [terror list], infuse them with money at a time when Venezuela can no longer carry them as a patron [....] then you should have gotten something significant in return."
President Obama appears to disagree. In speeches at the summit, he reiterated that recent policy shifts were in and of themselves vehicles for change in Cuba.
"More trade and economic partnerships that reduce poverty and creates opportunity, particularly focusing on education. Increased people-to-people exchanges [....] That's the new chapter of engagement that the United States is pursuing across the Americas," Obama said.
© 2023 Latin Times. All rights reserved. Do not reproduce without permission.