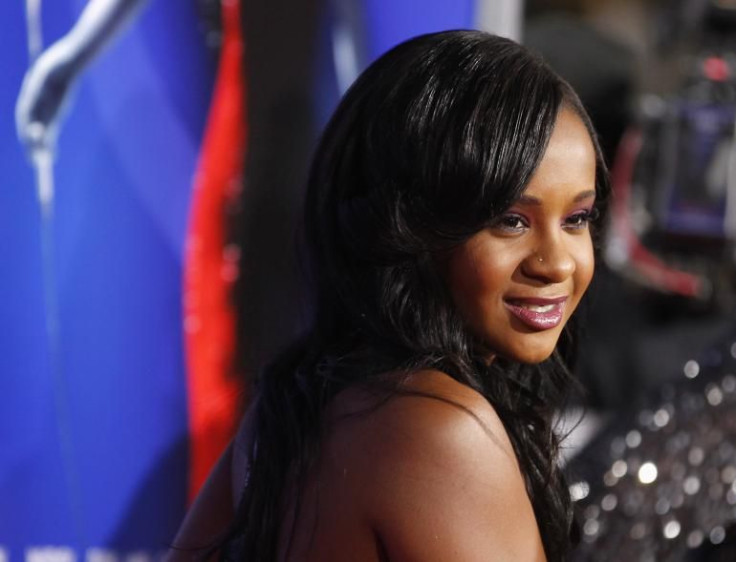 Almost 6 months after the morning of Saturday January 31, when Whitney Houston's daughter, Bobbi Kristina Brown was found unconscious in the bathtub in her home in Roswell, Georgia, she was moved to hospice care in June after months of deteriorating health, according to her aunt Marion "Pat" Houston. Houston's daughter has passed away reportedly sorrounded by loved ones, on Sunday, July 26. Initially, the controversial case was under investigation although the police did think it was a medical incident rather than something to do with alcohol or drug abuse, as they never found any of either substance in the house.
At the time, sources said the doctors told the family there was no hope, which was absolutely devastating for her father, Bobby Brown but the family remained hopeful at the time. "We're all still praying that God will intervene and heal her body," said a family member. The devastating choice to remove Bobbi Kristina from life support fell initially on Brown's hands on the same day of his 46th birthday, but he refused to take action so soon and wanted to wait until this week, since a family member of his had battled out of a coma after a week. However, Brown was removed from life support last June and was moved to hospice care.
"Bobbi Kristina Brown passed away July, 26 2015, surrounded by her family. She is finally at peace in the arms of God," the Houston family said in statement Sunday obtained by People Magazine. "We want to again thank everyone for their tremendous amount of love and support during these last few months," the family also told NBC News.
© 2023 Latin Times. All rights reserved. Do not reproduce without permission.