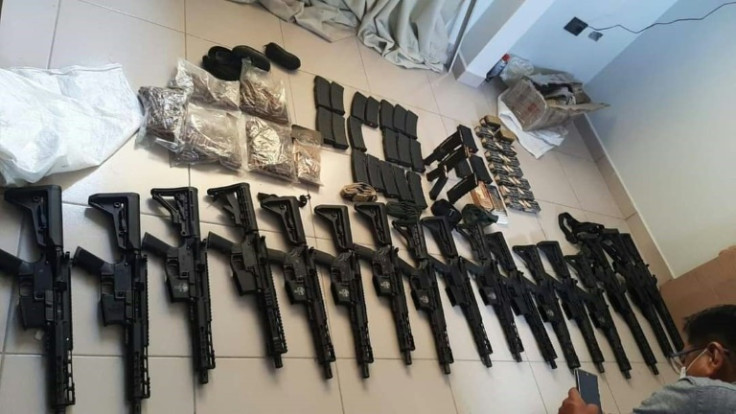 Bolivia has recognized that it is transforming into a growing production hub for cocaine rather than just being a coca grower or transit hub for the stimulant drug originating in neighboring countries like Peru and Colombia.
The acknowledgment shines a light on the possible hardships faced by the country in addressing drug trafficking.
Breaking with the past narrative that the production of readily consumable cocaine within its borders was limited, Bolivia has taken substantial actions to counter the production of cocaine within its territory, including the destruction of numerous laboratories, the majority of which are concentrated in the Chapare region, a prominent coca cultivation area and a stronghold of former leftist President Evo Morales.
"In 2023 alone, our administration has destroyed more than 27 mega laboratories (there) for the crystallization of cocaine hydrochloride," the Minister of Government, Eduardo del Castillo, said, referring to the salt or powdered form of the drug, as per Reuters.
"They are trying to turn our nation from being a drug transit country to a drug-producing country," he added.
Del Castillo then presented a drug trafficking map of some 1,804 drug factory busts that have so far taken place starting in 2020, noting that the "vast majority" of them are in Chapare.
The Bolivian government is currently grappling with mounting pressure on two fronts: from international stakeholders and within the country itself, as it seeks to address the issue of drug trafficking.
These pressures stem from concerns that the government has maintained a softer stance on the trafficking issue under the leadership of President Luis Arce, a member of the socialist MAS party.
Bolivia's transformation from a major cocaine manufacturing and trafficking hub into a growing production hub can be attributed to an oversupply of coca leaves, which reportedly exceeds the legal limits set by the government. The situation has become even more complicated with the Bolivian government's struggles in managing both legal and illegal coca sectors, according to InSight Crime.
The internal pressure has been further fanned by Morales, the president's MAS party rival who served as president from 2006 to 2019 and is a former coca union leader in Chapare.
"In these 17 years, the MAS governments have insisted that in Bolivia there was only the phenomenon of transit of Peruvian coca to other places," Bolivian economist and former drug trafficking analyst Carlos Toranzo said, as per Reuters.
"At the same time, Bolivia has managed to transition from basic paste to hydrochloride," he added.
These political tensions and power struggles within the MAS party come down to upcoming presidential polls and each rival's ambitions to lead the party in the 2025 elections wherein Morales's populist appeal clashes with Arce's more technocratic image, leading to accusations of corruption and links to drug trafficking.
© 2023 Latin Times. All rights reserved. Do not reproduce without permission.