During a two-hour cabinet meeting on April 22, Jair Bolsonaro, the Brazilian President swore 34 times, wherein he had expressed his frustration at being unable to get info out of the ongoing police investigation of many of his family members and vowed to change cabinet ministers.
The video had been kept under wraps till then, but after a recent Supreme Court ruling the video had been released and given the reviews it is getting, it appears that the end of Bolsonaro's four-year reign may come sooner than expected.
"A horror show," tweeted Marina Silva, a politician and an environmentalist, after watching the video which is now available to be viewed by the Brazilian population. "The whole of Brazil has now seen the sinister entrails running the country … This cannot go on."
The video was ordered to be released as a part of an ongoing investigation that Bolsonaro has been trying to meddle in the federal police investigation of nineteen of his relatives, including two sons. The video, which shows a cabinet summit at the presidential palace, shows Bolsonaro uttering a litany of cuss words, one after another.
"These bastards are after our freedom – that's why I want the people to arm themselves," Bolsonaro declared.
According to the former justice minister Sergio Moro, who resigned last month, Bolsonaro boldly tried to make changes in key federal police positions. Moro resigned after the federal police director-general was fired without him being consulted.
While Bolsonaro has denied any such claims, the video, more or less, confirms the allegations against him.
"I already tried to change our security in Rio de Janeiro and I couldn't. That is over. I'm not going to wait for [the federal police] to fuck my family and friends just for shits and giggles."
He even went ahead and complained that as he has been unable to coarse information out of the police or other agencies, he "will interfere. Period" as, according to him, the police "can't work like that. It's difficult."
But what concerned the masses the most was that throughout his long tirade, not once did Bolsonaro address the ongoing situation of Brazil as it battles the coronavirus pandemic.
"On the day of the meeting Brazil had already suffered nearly 3,000 COVID deaths -- and the issue simply wasn't raised," said Sônia Bridi, an author and broadcaster. "This just shows how we've been abandoned by the federal government during this pandemic."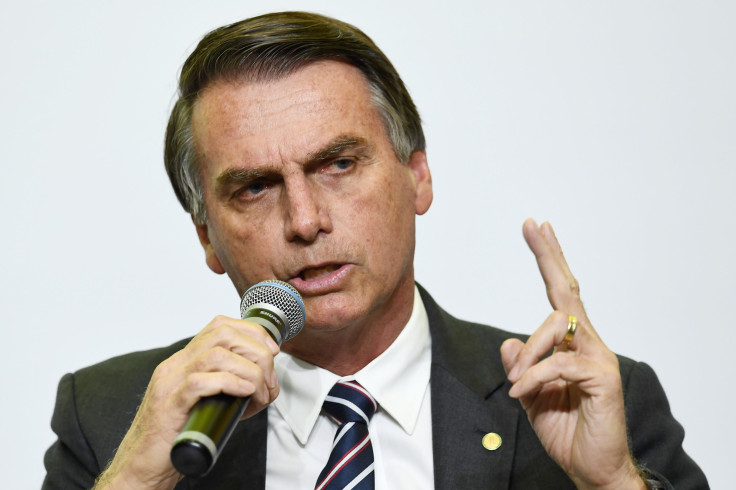 © 2023 Latin Times. All rights reserved. Do not reproduce without permission.