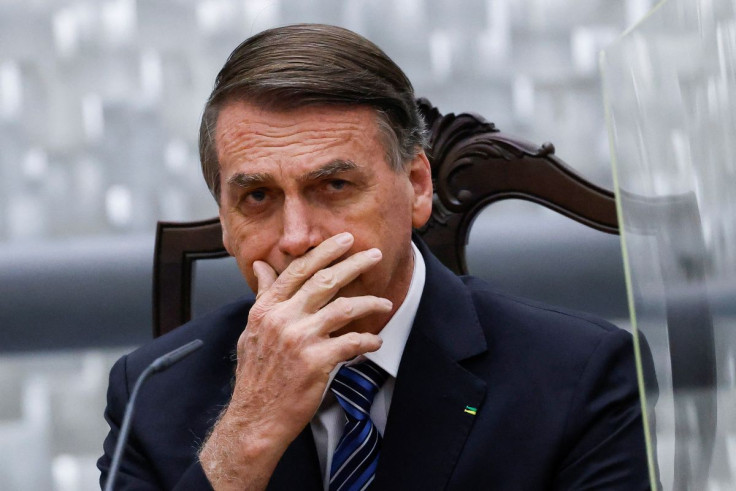 Brazil's former President Jair Bolsonaro's regime saw a 54% rise in violence against indigenous people, with as many as 795 being killed from 2019-2022, a report has said.
The annual report by the Indigenous Missionary Council (CIMI) was released Wednesday, which claimed 180 people were murdered only in the last one year. Official data was reportedly collected from all the states in Brazil to make a comprehensive portrait of the attacks in the last few years.
Incidents of violence, including murders, racism, death threats, bodily harm or sexual violence against indigenous people, touched an average of 373.8 per year, as per El Pais. This figure is an increase of 54% in comparison to the previous administrations under Michel Temer and Dilma Rousseff.
The report said the intensity and seriousness of the cases of violence cannot be "understood outside the context of the clearing of indigenous politics and of the environmental protection bodies during the four years under the government of Jair Bolsonaro."
When Bolsonaro came to office, he promised not to dedicate even "one more centimeter" of land to indigenous people.
The Bolsonaro government repeatedly tried to pass laws to allow the exploitation of indigenous lands. There were 309 cases of illegal exploitation of resources and invasion in 2022 alone.
In states like Mato Grosso do Sul, Maranhão and Bahia, conflicts over land and the lack of protection led to the killing of many indigenous people. The report said the police also participated in the incidents as "private security" for landowners.
The report also has a category of deaths due to "omission of public power," especially lack of health care. As many as 3,552 indigenous children under 5 died due to this reason between 2019 and 2022, which was 35% more than in the previous four years. Out of these deaths, the CIMI identified that 1,504 had happened due to preventable health issues like fever, diarrhea, pneumonia or malnutrition.
The report noted that among the bloodiest deaths of 2022 was that of a 12-year-old Yanomami teenager, who was raped and murdered in a village in the Waikás region. It is one of the regions that is most affected by illegal mining.
Increase in sexual violence cases was seen in other parts of Brazil too. Last week, the Brazilian Public Security Forum published data in connection with it.
As per the data, reported rapes went up by 8.2% to an all-time high of 74,930 in 2022. Rape cases among minors also increased by 15.3%.
© 2023 Latin Times. All rights reserved. Do not reproduce without permission.