Floyd Mayweather Jr. has turned from boxer to promoter but took a swipe at the boxing sanctioning bodies. He blamed the IBF, WBA, WBC, WBO and even his promotion for creating too many titles which are getting a bit ridiculous. Aside from that, multiple champions per category have become confusing for the fans.
"I don't care if it's Top Rank, if it's Golden Boy [Promotions], if it's Mayweather Promotions, if it's PBC – there's too many champions in the sport of boxing right now. Too many champions. It's not a such thing as a super champion, not at all. And I'm not taking nothing away from no fighter. It's too many belts," Mayweather said when he was promoting the Gervonta Davis-Leo Santa Cruz pay-per-view event on YouTube.
Aside from the usual interim and regular champions, there is also a so-called super champion. As far as Mayweather is concerned, there is no such thing. In all, the 43-year-old undefeated boxer says it is all about the money. He explained how the sanctioning fees play an integral role in sanctioning fights, hinting that it has all now become a business.
As explained on Boxingscene, sanctioning organizations typically take 3 percent from the purses of champions and challengers. The IBF, WBA, WBC and WBO charge promoters a flat fee for sanctioning title fights.
Having multiple champions in a division has also confused boxers. As an example, the Flamboyant One referred to the recent win of Teofimo Lopez over Vasiliy Lomachenko.
"And I wanna say the fight the other day [Lopez-Lomachenko] was a hell of a fight. Congratulations to the winner. He done his job. He went out there and did what he had to do. But if Devin Haney is the WBC champion at lightweight, right, and Gervonta 'Tank' Davis is the WBA champion, now it's safe to say that Teofimo is the IBF and the WBO champion. But I can't knock what he has done, because I have to take my hat off to him, you know, for what he has done," Mayweather said.
In all, Mayweather is looking for clarity when it comes to which champion truly rules a boxing division. He stressed that this does not look good and sanctioning bodies are seemingly more concerned about earning from the fights rather than recognizing a true champion.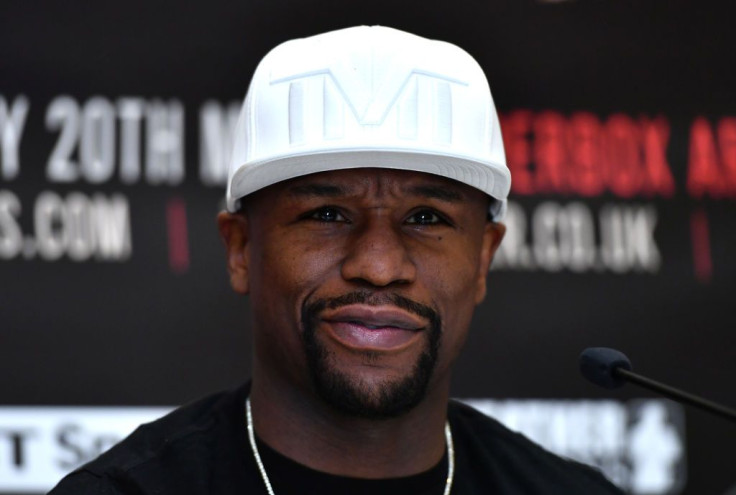 © 2023 Latin Times. All rights reserved. Do not reproduce without permission.