Caleb Plant is undoubtedly one of the top boxers today but his ultimate test may be happening on Nov. 6 when he stakes his IBF super-middleweight belt in a unification fight with multi-super middleweight champion Canelo Alvarez.
For those who witnessed that face-off between Alvarez and Plant in September, there is no love lost between the two boxing champions. It provided a glimpse of things to come and such is what the 29-year-old American fighter is promising.
Plant already got word on how the team of Alvarez foresee the Nov. 6 fight. The undefeated American fighter partly agreed and gave his take on the upcoming clash via Yahoo Sports.
"The first couple of rounds are going to be tough, the middle rounds are going to be tough and the late rounds are going to be tough," Plant said during a media workout on Wednesday, Oct. 27. "He's got a tall order ahead of him.
Plant knows he has to keep faith in himself that he can win. He explains that other opponents before him may have already lost the fight against Alvarez even before they set foot in the ring.
"I think that's one reason he's irritated with me. Some guys come in and they're there to let him win or hand over their belt, get their check and leave," Plant said.
It appears obvious that Plant has a chip on his shoulder and wants not only the belts but to prove he is the best boxer in the division right now.
One guy who is backing Plant even if the odds are against the American is decorated amateur boxer Cam F Awesome when he appeared on the Sports Bytes PH podcast. But while he admits that the 29-year-old is his friend, he is not writing off Alvarez who has allegedly won him over.
"I'm gonna go a 100% Caleb [Plant] because he is my friend and I support him and know him and I'm going for America... And in the last fights I have taken time not to be biased, and I'm taking a look at him and he is winning me over and I'm a Canelo fan but not over my friend Caleb. So I'm all for Caleb, I'm happy he is getting that check. To me, this ain't about belts, it's about money. Boxing is a business," Awesome said to the Filipino panel composed of this writer, Rica Aquino and Vincent Juico.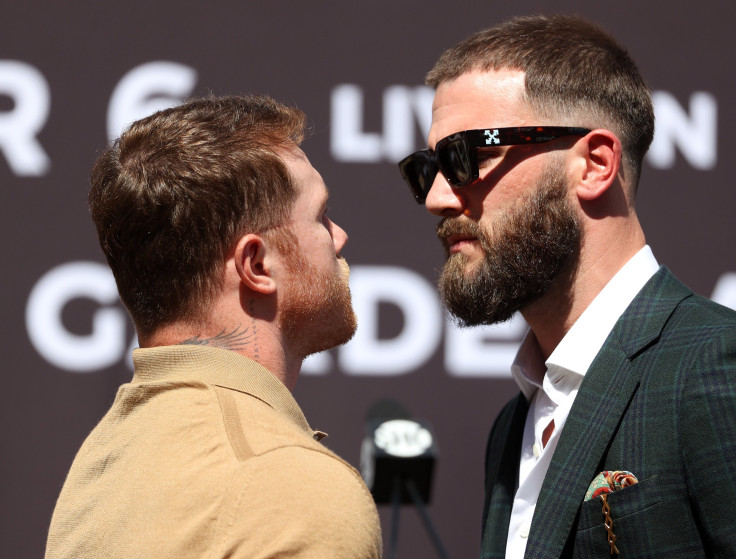 © 2023 Latin Times. All rights reserved. Do not reproduce without permission.