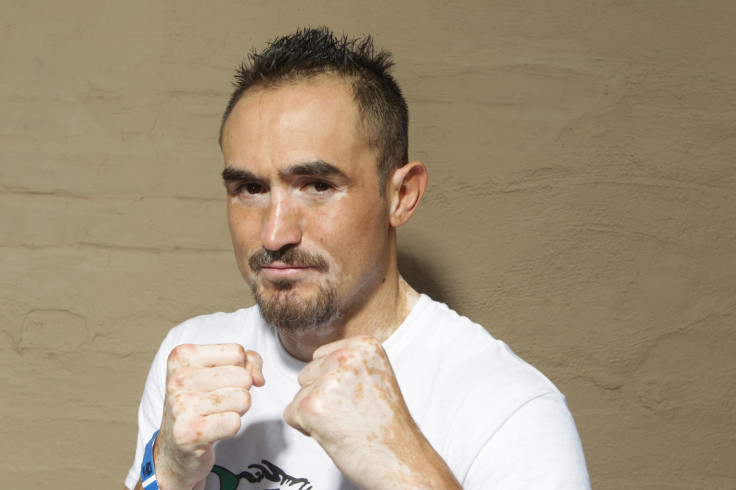 CARSON – Mexican boxing star, Marco Antonio Rubio, failed to make weight on Friday at the weigh in for his sold out fight with Gennady Golovkin on Saturday. The fight will still happen as scheduled, but because he was unable to make the 160 pound weight limit, Rubio, should he win, would not be able to attain the interim belt or the world title belt.
Rubio officially weighed in at 161.8 pounds, almost two pounds over the weight limit. Officials even gave Rubio an extra two hours from the official weigh in to try and lose the 1.8 pounds, but he was unable to and refused to show up to the scale for his second weigh in.
Golovkin on the other hand weighed in at a spectacular 159 pounds and looked lean and strong while doing so. The boxer known as "GGG" is making his west coast fighting debut on Saturday in front of 30,000 (mostly Hispanic) fans. Golovkin knows the crowd will cheer heavily for Rubio, but he's hoping that the crowd will change their allegiances and support him the later the fight goes. Golovkin is being touted as boxing's "next great star" and is the current world title holder in the 160 pound middleweight class. He's looking to win the now-vacant interim belt on Saturday with a win over Rubio.
Rubio (59-6-1, 51 Kos) is 34 years old, and apparently was unable to make weight due to his body's refusal to shed the pounds. His trainer says he is in good shape and ready to fight, but that simply his body would not cooperate. Instead of trying to lose those two pounds, Rubio's handlers, K2 Promotions, asked for an amendment to the original contract to raise the weight limit for the fight from 160 pounds to 162 pounds. The California State Athletic Commission is allowing the fight to take place at the amended weight, but lowered Rubio's purse $100,000 and denied him the opportunity to win the vacant and world title belt from Golovkin.
"It's the biggest fight of his career against the most dangerous fighter, so it's a big disappointment," Rubio's trainer, Robert Garcia, said. "We were trying. He did everything he could to make weight. But he got a point where his body just shut down. No more weight was going to come off. He just couldn't do it."
Regardless if he made weight, Rubio is a 16 to 1 underdog against the undefeated Golovkin. Golovkin is 30-0 with 27 knockouts thus far as a professional and is seeking his 17th consecutive knockout against Rubio on Saturday night.
© 2023 Latin Times. All rights reserved. Do not reproduce without permission.