Jake Paul will do anything to prove he is a good boxer. That could have happened against Tommy Fury before the half-brother of heavyweight champion Tyson Fury back out due to a bacterial chest infection and a rib injury.
Given the personality of the YouTuber, Paul used that withdrawal to add more color to his Dec. 18 fight which will now be against Tyron Woodley.
Most recall how the MMA fighter almost took Paul down but claims of a "no knockout" clause were in play.
Looking at the contract of that fight, there were minimal restrictions. That included the avoidance of Grant boxing gloves and standard languages, such as spelling out Woodley's role as the "B-side fighter," to be introduced first at the weigh-in and bout.
And the "no knockout clause?"
Well, Paul tries to resolve the issue by offering a $500,000 knockout bonus. While it was placed to address claims of such, it is hardly something that may cool down the allegation.
It was another MMA fighter, Dillon Danis, who floated the idea of the no-knockout allegation against Paul.
"Tyron Woodley, from what I heard, had it in the contract that he was not allowed to knock out Jake Paul," Danis said earlier this year on an episode of "The MMA Hour."
This would, later on, be backed by Claressa Shields, a decorated boxer who made the jump to the Professional Fighters League.
"Answer this one question! Do you or do you not have a "No knockout Clause" in your boxing contracts? You are the biggest con artist boxing has ever had! EXPOSED YOU ARE A CON ARTIST," Shields tweeted.
Although there is added motivation for Woodley, his level of preparation replacing Fury is the next matter on the table. Even with the $500,000 knockout clause, calling on the 39-year-old to step up for a rematch already has some flaws that give the YouTuber an obvious advantage.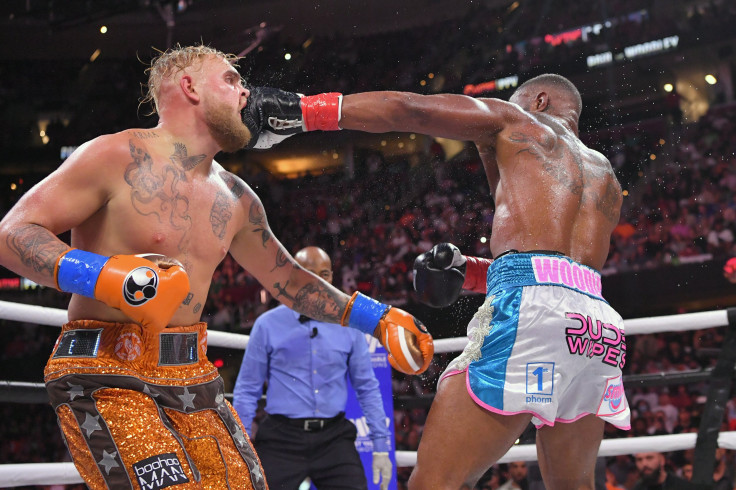 © 2023 Latin Times. All rights reserved. Do not reproduce without permission.