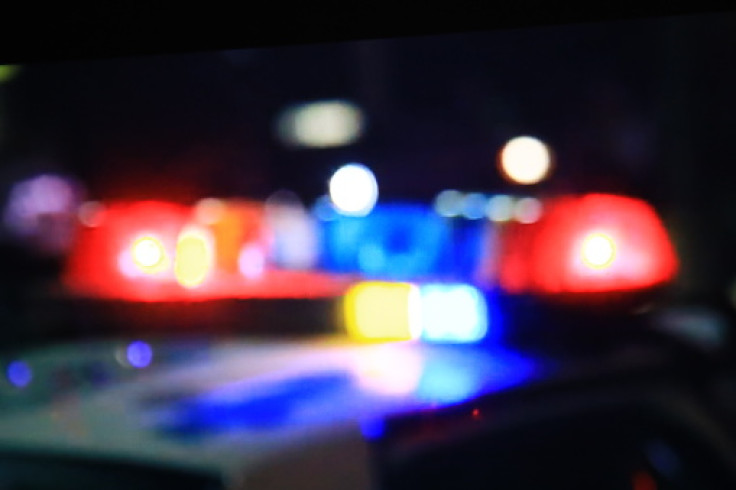 According to close friends of the couple, a Florida man, Carlos Diaz, fatally stabbed his girlfriend, Amanda Hicks, before shooting himself while their 11-month-old daughter, Alani, cried in a nearby crib.
The tragic incident occurred in the apartment they had recently moved into in Port St. Lucie. It was revealed that Diaz had learned about Hicks' infidelity, which led to the violent act.
Additionally, sources shared that Hicks had recently undergone an abortion due to suspicions about the paternity of the pregnancy.
"She said they were working through it," a lifelong friend of Hicks told The Post. "But I think that was an issue among others and he just went into a rage. A blind rage."
Hicks, an aspiring bikini model herself, first met Diaz around three years ago while they were both working at a Port St. Lucie school, and they quickly fell for each other.
"They were in love," a source said. "Amanda had been in some bad relationships with really controlling boyfriends. But she was so happy with Carlos. They were both really passionate about teaching and kids, they bonded over that."
"He was the best boyfriend she'd had," a confidante said. "He treated her very well in public, he was gentle with her. But he had a temper, that was sort of there in the background."
Hicks, who grew up without knowing her father, tragically lost her mother to cancer after a long battle. Shortly after they began their relationship, Hicks moved in with Diaz and his parents in a small apartment, New York Post reported.
While the couple would frequently engage in heated arguments, often exacerbated by alcohol consumption, Hicks' friends believed that she had finally found a suitable partner.
Both Hicks and Diaz had troubled pasts involving substance abuse, alcohol, and minor encounters with the law.
Diaz had an assault case resulting from an incident at a bar in 2020. Hicks faced two charges of driving under the influence in 2019 and 2021 and, at one point, was required to wear an ankle monitor.
The presence of their daughter, Alani, with her brown eyes, strengthened the bond between Diaz and Hicks. Diaz had overcome some of his previous struggles with drug issues and had been focusing on his education, aiming to become a full-time educator, for the past year, as per sources.
Several months ago, Diaz discovered that Hicks had been unfaithful, as confirmed by multiple sources.
While Hicks downplayed the incident as insignificant, her boyfriend was deeply angered. It was observed that Hicks deleted her social media accounts during that time.
According to sources, Hicks became pregnant, and although she claimed that the child was Diaz's, his family held doubts. Eventually, Hicks underwent an abortion.
"We knew he had a history of being aggressive," a source said. "So we were worried. But she told us they were working through it, that they would be okay."
As time went on, the relationship between Hicks and Diaz's family worsened. According to a source, Hicks would frequently drink excessively, causing tensions to escalate within their cramped living space.
In an effort to provide more room for their growing family and to mend their relationship, Hicks, Diaz, and Alani relocated to an apartment in Port St. Lucie.
Neighbors observed that the couple appeared calm and amicable, often showing affection towards their child. Hicks took the initiative to beautify a small outdoor area with decorative rocks, flowers, and a small vegetable garden.
"She worked really hard on it," a nearby resident who had a 45-minute chat with Hicks just days before the carnage. "She took pride in it."
"He wanted full custody of the baby and was trying to sort out how to do that," the source said. "She didn't know, but he was going to separate from her."
Following Diaz's failure to answer his phone the next morning, a concerned family member contacted the police for a welfare check.
Upon arriving at the scene and hearing the faint cries of Alani coming from inside the apartment, the authorities decided to forcefully enter the premises by breaking down the locked front door.
Tragically, the officers discovered Hicks brutally stabbed to death, while Diaz was found lifeless a few feet away from a gunshot blast.
"We are all still processing," a friend of Hicks said. "We're in shock, we can't believe that he would do this. That beautiful baby was the spitting image of both of them. It's just tragic."
© 2023 Latin Times. All rights reserved. Do not reproduce without permission.