President Jair Bolsonaro might be firmly against total isolation and has time and again reiterated the need to get the economy running. But, the surge in the COVID-19 cases indicates that the right-wing populist leader might need to rethink his strategies for the containment of the virus.
Brazil logged in 15,000 new infections on Saturday, bringing the country to the fourth spot among the countries that have been the hardest hit by the pandemic -- The United States of America, Russia and the United Kingdom. The country currently has a total number of 230,000 cases.
Brazil has been subjected to extreme economic, social and political upheaval ever since the outbreak, compounded by the resignation of Nelson Teich, Bolsonaro's health minister, who made an exit in less than a month of serving the position.
"Unemployment, hunger and misery will be the future of those who support the tyranny of total isolation," tweeted Bolsonaro, hinting at how lockdown measures clearly weren't the way forward. Bolsonaro, who has previously made headlines for openly refuting social distancing measures in the past, repeated the inane move yet again on Sunday: The President was spotted interacting at rather close proximity with a small set of rally supporters outside his residence. Bolsonaro was accompanied by his two sons and scores of senior political leaders.
Not too long ago, Bolsonaro touched a raw nerve owing to its visible indifference to the lives lost in the pandemic. On being prodded about the same, the president angrily retorted, "So, What?" to the press, inciting nation-wide fury, and his opposers pushing for impeachment.
Despite the current reality, Bolsonaro seemed focused on things getting better in due course of time. Besides Brazil, Mexico too, falls in the danger zone as the country inches towards the 50,000 mark—in terms of confirmed cases. Yet, its left-wing populist President Andrés Manuel López Obrador has maintained that things will soon get back to normalcy and has given the automobile, construction and mining sectors to reopen on Monday.
It is speculated that Obrador expects the country to reopen fully starting June 1st, albeit the social distancing measures and use of the protective gear are mandatory.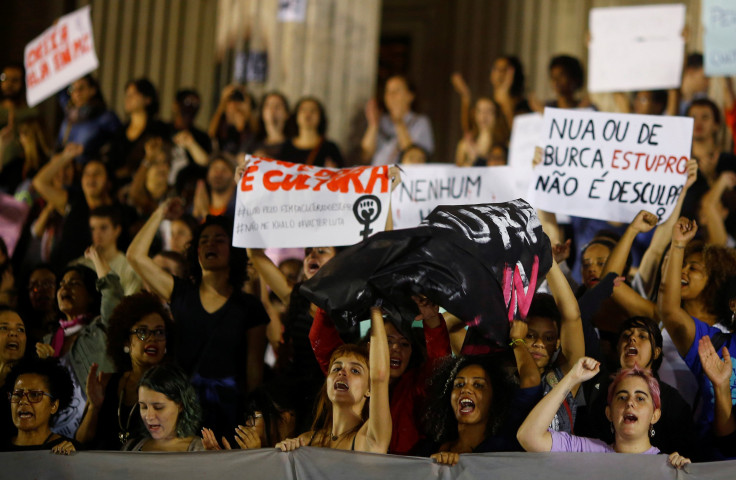 © 2023 Latin Times. All rights reserved. Do not reproduce without permission.