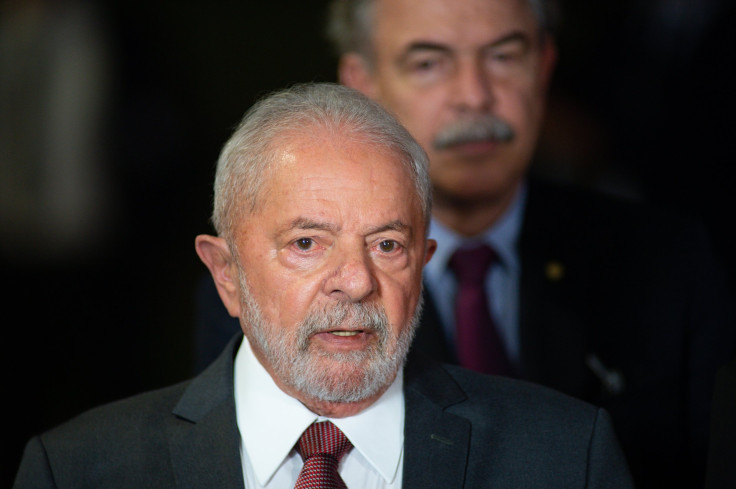 Brazil has "concerns" over the efforts made by European Union (EU) to add new environmental protections to a trade deal with Mercosur, a South American bloc, President Luiz Inácio Lula da Silva said on Monday.
According to the Associated Press, European Commission President Ursula von der Leyen met with Lula on Monday.
After the two met in Brasilia, Lula told a joint press conference with Leyen that strategic partners should have a relationship of "mutual trust, not mistrust and sanctions."
After reaching an agreement in principle in 2019 following 20 years of negotiations, the Mercosur nations -- Brazil, Argentina, Uruguay and Paraguay -- and the EU are trying to finalize a trade deal.
However, the signing of the contract by the EU's 27 members has stalled. The agreement stalled notably over European concerns about Mercosur nations' environmental protections, particularly in the Amazon rainforest. It is where deforestation surged under Lula's predecessor Jair Bolsonaro when he was in office from 2019 to 2022.
A "side letter" with environmental guarantees has been proposed by the EU, as per Buenos Aires Times.
Veteran leftist Lula has presented himself as the anti-Bolsonaro on environmental policy. But he was not too happy about the proposed additions to the agreement.
He said that he told Leyen about "Brazil's concerns," and that it expands the country's obligations and "makes them punishable by sanctions in case of non-compliance."
According to Lula, EU lawmakers of trying to legislate "outside their territory" with measures that "change the balance of the agreement."
But Reuters reported that Leyen on Monday said that the EU hopes to finalize the trade deal by the end of the year at the latest.
She said that they have been discussing the trade deal for two decades now, and now finally, they are "close to the finishing line." She added that it is time that "we cross that line."
She said that she and the President of Brazil committed themselves to concluding the accord "as soon as possible, the latest by the end of this year."
Leyen is on a Latin American tour, and Brazil was her first stop. She will also visit Mexico, Argentina and Chile. The tour comes just a week after the EU presented a new plan to bolster ties with the region.
© 2023 Latin Times. All rights reserved. Do not reproduce without permission.