Brazilian President Jair Bolsonaro threatened to smash a journalist's face on Sunday. Bolsonaro's violent response came after the reporter asked him about reports of a series of mystery payments allegedly made to his wife, Michelle Bolsonaro, by a police officer linked to the Rio de Janeiro underworld.
"I so want to pound your mouth with punches," said Bolsonaro to the reporter, calling him a "safado," which means "dirtbag."
After threatening to punch the reporter, Jair Bolsonaro ignored protests from the other journalists and left the cathedral. His comment immediately sparked condemnation among journalists, especially the reporters of O Globo, who then issued a statement calling out the president for his aggression "towards a journalist from our newspaper that was carrying out his job in a professional manner."
"Such intimidation shows that Jair Bolsonaro does not acknowledge the duty of a public servant…to be accountable to the public," the statement reads.
Paulo Jeronimo, president of the Brazilian Press Association, also criticized the president for his aggression towards the press. "This kind of behavior not only demonstrates a lack of manners—it is also an attempt to intimidate the press and prevent awkward questioning," he said.
The reporter was among the group of journalists who met the president after his regular visit to the Metropolitan Cathedral in Brasilia on Sunday. During the meeting, he asked Bolsonaro about the mystery deposits allegedly made by a certain Fabricio Queiroz to his wife between 2011 and 2018.
There have been reports that Queiroz deposited at least 89,000 reais into the account of Brazil's first lady within a seven-year period that ended in 2018. Michelle Bolsonaro has never commented on the issue since the reports came out last week.
Queiroz is known for being a friend to the Bolsonaros and a former adviser to presidential son Flavio Bolsonaro, who is now a senator. He was recently arrested as part of an investigation of an alleged corruption scheme. He and Flavio Bolsonaro are both under investigation for allegedly swindling pay from government employees when Flavio was still a regional lawmaker in Rio de Janeiro, before his father assumed the presidential office in 2019.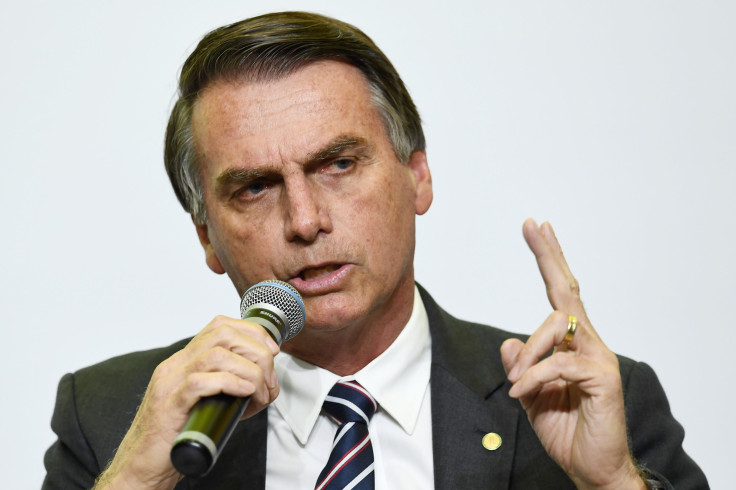 © 2023 Latin Times. All rights reserved. Do not reproduce without permission.