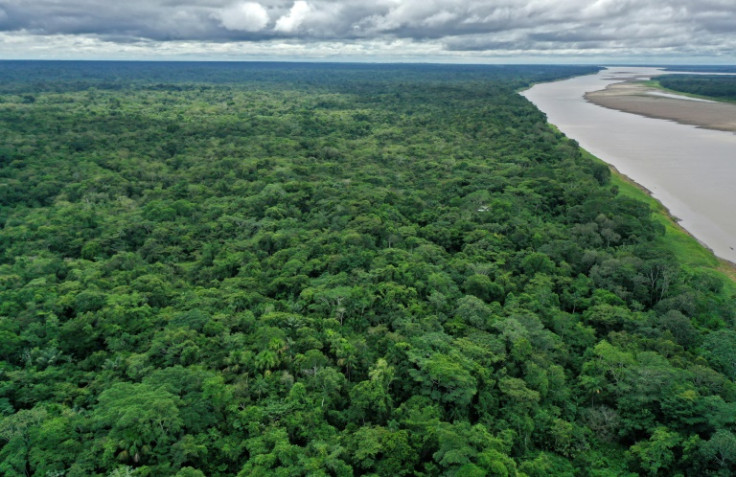 Brazil is gearing up to establish an international police cooperation center aimed at combating environmental crimes and drug trafficking in the Amazon rainforest by the end of 2023, according to a report.
The initiative, which was agreed upon during Brazil's Amazon Summit that took place in August, will consist of law enforcement authorities from the eight countries belonging to the Amazon Cooperation Treaty Organization (ACTO), Reuters reported, citing Federal Police officials.
The Amazon Cooperation Treaty Organization is an intergovernmental organization formed by the eight Amazonian countries, including Bolivia, Brazil, Colombia, Ecuador, Guyana, Peru, Suriname, and Venezuela, which signed the Amazon Cooperation Treaty (ACT), the only socio-environmental block in Latin America.
Bringing together the Amazon nations to combat criminal activity in the world's largest rainforest is a crucial component of President Luiz Inácio Lula da Silva's effort to restore Brazil's environmental reputation following four years of extensive deforestation during the tenure of his predecessor, Jair Bolsonaro.
Deforestation is one of the biggest environmental challenges of our lifetime and continues to persistently affect Brazil's Amazon rainforests.
The implementation of the initiative will cost the Brazilian government $1.83 million (9 million reais). According to Valdecy Urquiza, head of the Federal Police's international cooperation directorate, the annual budget is set at $1.42 million (7 million reais), according to the report.
The center will guarantee coordinated action by police to combat a series of crimes, including deforestation, smuggling of gold timber, wild animals, and more, in the Amazon countries.
"We expect to see a significant reduction in environmental crimes in the area and also action involving the entire Amazon region and not just a few isolated countries," Urquiza said.
According to Humberto Freire, head of the Amazon and environmental crimes of the Federal Police, combating drug trafficking by providing authorities with intelligence for cross-border investigations will also be one of the key focuses of the center.
He added that there's no point in operating only in Brazil, as criminals in the region tend to move around the countries of the rainforest in order to evade authorities.
Bolivia, Colombia, Ecuador, Guyana, Peru, Suriname and Venezuela will also have representatives in the center, which is scheduled to commence operations by December this year.
Urquiza said the unit could also aid the efforts of European and U.S. authorities, as those regions act as the primary destinations for illegally sourced goods and products from the Amazon.
"As long as there is a consumer market for this illegal material, there will be pressure for this type of crime here in the region," he added.
Freire further stated that police organizations like Interpol, Europol and Ameripol are expected to receive invitations to join the cooperative center.
© 2023 Latin Times. All rights reserved. Do not reproduce without permission.