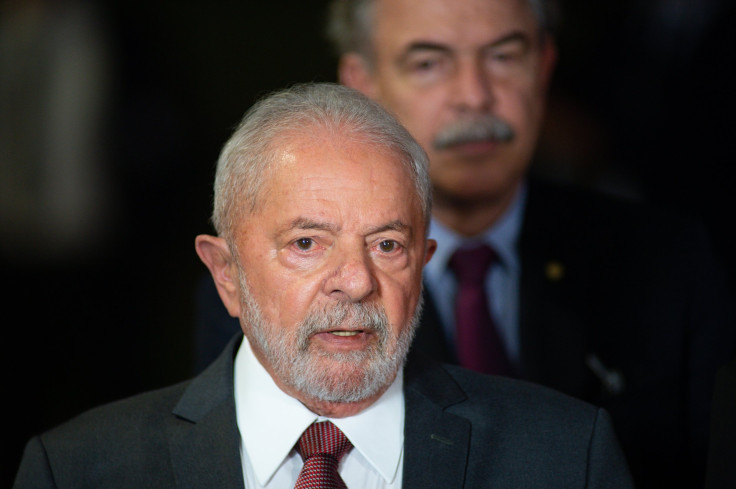 Brazilian President Luiz Inacio Lula da Silva is now fit and fine and on his way to China. He hopes to bolster economic ties with China, which is Brazil's largest trading partner.
Lula informed his Twitter followers on Tuesday morning about his trip. He posted a photo of him standing in front of a plane on a tarmac. Vice President Geraldo Alckmin is also seen in the photo.
On the eve of his departure, Lula said that they will consolidate their "relationship with China."
He shared that he will invite Chinese President Xi Jinping to Brazil for a "bilateral meeting" to show him projects for which they want to "attract Chinese investment."
But he didn't elaborate on when the Chinese leader's potential visit would take place, reported Al Jazeera.
After Lula caught pneumonia, his trip to China got delayed.
Lula, whose administration recently crossed the 100-day mark, has been trying to reset Brazil's relationships with allies.
Experts said that Lula is trying to "carve out ... a distinctive role" for his country in global geopolitics. He is maintaining ties with the U.S. and also doing the same with its rivals. That includes not only China, but also Russia.
After Lula arrives in China on Wednesday, he will attend a swearing-in ceremony on Thursday in Shanghai. The event is for former Brazilian President Dilma Rousseff, who was recently elected to lead the New Development Bank of the BRICS economic bloc. It is made up of Brazil, China, Russia, South Africa and India.
Lula will meet Jinping in Beijing on Friday.
Chinese foreign ministry spokesperson Wang Wenbin said on Tuesday that the fact that Lula will lead a large delegation to China soon after his recovery speaks to the "high importance both sides attach to this visit and our bilateral relations."
Wenbin noted that China stands ready to work together with Brazil and take this trip as an opportunity to upgrade their "mutually beneficial, friendly cooperation in various sectors." They hope to bring more positive energy to developing the "countries' solidarity, cooperation and joint response to global challenges."
CNN reported that as per the Brazilian presidency, trade between Brazil and China has "increased 21 times since Lula's first visit to China in 2004."
Lula, who had earlier served two terms as the President, has already been to China for two official visits.
Dozens of accords are expected to be finalized during Lula's China trip. One is regarding the construction of CBERS-6 satellites, which is a joint Chinese-Brazilian project. According to a handout from the Brazilian government published Monday, it is a model that has technology that allows for "efficient monitoring of biomes such as the Amazon Rainforest even on cloudy days."
© 2023 Latin Times. All rights reserved. Do not reproduce without permission.