Thalita do Valle, a Brazilian elite sniper and a former model, died of asphyxiation in Ukraine when the bunker she was sheltering in caught fire during Russian shelling, said her family.
The 39-year-old died on June 30 in a Russian missile strike on Kharkiv, Ukraine. Former Brazilian Army soldier Douglas Burigo, 40, who went back to the bunker to find her also died, according to the Mirror. Her death was announced by her family on Tuesday, reported Mirror.
The Ukrainian Foreign Legion had contacted Valle's sister on Sunday to share the grim news, her brother, Theo Rodrigo Vieira, said. The bunker where she was hiding caught fire when it was bombed by Russian soldiers, and she died of asphyxiation, said her family. Vieira said that they were notified of everything that happened, and there were "successive attacks and the battalion was divided."
He shared that his sister went to the bunker and there was already a "fire with the bunker closed with her inside." He said that her friend returned to save her in the interval between the bombing, but "ended up dead. She died of asphyxiation, she wasn't hit by shrapnel."
Valle was from Ribeirao Preto, but had been residing in Sao Paulo for more than three decades. She traveled to Ukraine three weeks before her death. Previously, Valle fought against the Islamic State in Iraq. When she was in Iraq, she trained as a sniper with the Peshmergas in the Kurdistan region, according to New York Post.
Valle was also a law student who helped in rescuing animals. She worked as a model and an actress when she was younger. Viera described her as a hero with a vocation for saving lives and being a part of humanitarian missions.
When Valle was in Ukraine, she was working as a rescuer as well as a sharpshooter, and was reportedly responsible for providing cover from advancing Russian forces. She had survived a bombing in the Ukrainian capital Kyiv after which she explained to her family that she could not talk much. Valle shared that mobile phone activities were being monitored by Russian drones and would only call to let them know that she was doing fine. The last time they communicated was after she had just moved to Kharkiv.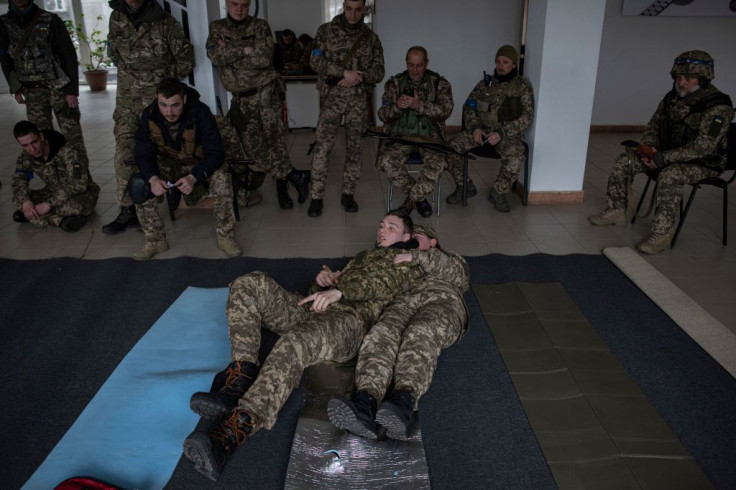 © 2023 Latin Times. All rights reserved. Do not reproduce without permission.