As per new evidence, JBS, the biggest meat company in Brazil, is connected to the indirect supply of cattle from a farm in the Brazilian Amazon, which has sanctions against it for illegal deforestation. But this is not the first time that such allegations have been made against JBS -- this is the fifth time in 2020 itself when it has been accused of having connections with farmers involved in illegal Amazon deforestation.
Every time such allegations have been made against Brazilian beef companies like JBS and other major companies like Minerva and Marfrig, they have stressed that keeping deforestation out of their supply chains is impossible. They have explained that they work with "indirect suppliers," farms who either birth cattle or sell to farms where cattle are fattened, who then sell to other farms or to slaughterhouses.
Thus, even when these beef companies keep a close eye of the farms that directly supply to the slaughterhouse, they have expressed their inability to ensure that no deforestation is present further up on the deforestation scale as they are not directly in contact with the suppliers.
But as per a piece of evidence unearthed in a joint investigation by Réporter Brasil, the Bureau of Investigative Journalism and the Guardian, it has been found that JBS is in contact with at least one of its indirect supplier, who has been sanctioned for deforestation. The joint investigation has uncovered photographs taken by a JBS truck driver last summer, where he can be seen transporting cattle from a farm (under an embargo deforestation fine) to a "clean" farm, which sold the cattle back to JBS.
In this year itself, in four investigations carried out by the Guardian, the Bureau of Investigative Journalism and Réporter Brasil, and Greenpeace and Amnesty International, JBS has been accused of buying cattle from indirect suppliers, who have a prior record of environmental offenses.
"The revelations raise serious questions requiring urgent further investigation for JBS, its investors and the global companies that buy its beef over their responsibility for contributing to the destruction of the Amazon rainforest, the 'lungs of the planet'" reads the report by the Bureau of Investigative Journalism.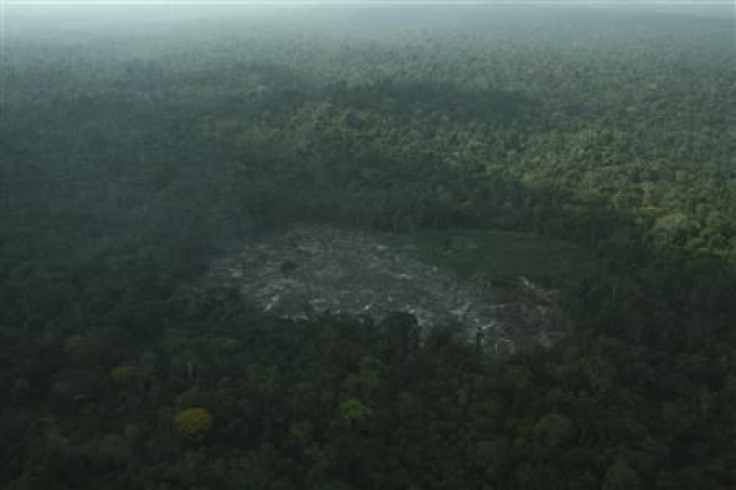 © 2023 Latin Times. All rights reserved. Do not reproduce without permission.