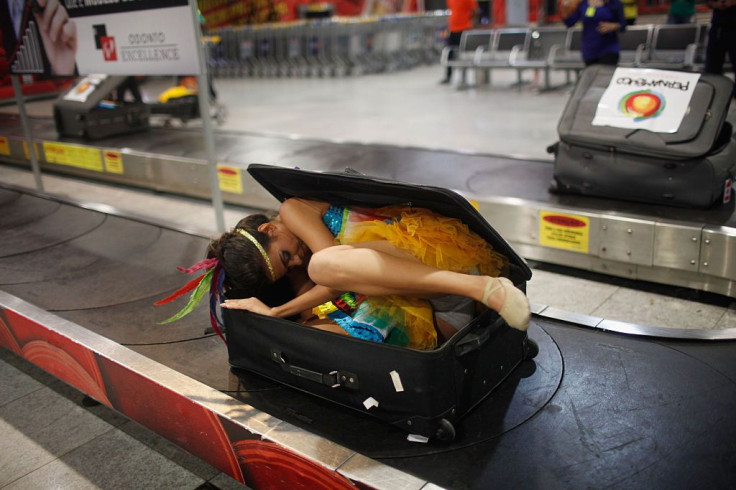 The glittery and outrageous costumes, and Samba songs ringing out at Rio de Janeiro's sold-out parade grounds, signaled the return of Brazil's Carnival.
The official opening of Brazil's Carnival festivities started Friday and it will run through Feb. 22. This year's events signal a return to the full-fledged celebrations that were not seen since before the coronavirus pandemic, reported Al Jazeera.
Many mayors in Brazil, including Rio's, were marking the beginning of the celebrations by symbolically handing the keys to their cities to their Carnival Kings.
As the first street parties of the Carnival weekend started, revelers' turned up in costumes that ranged from Pope Francis to the devil himself, reported the Associated Press.
At a bash in Sao Paulo, Thiago Varella, a 38-year-old engineer wearing a Hawaiian shirt, said that they had "waited for so long, we deserve this catharsis."
Many tourists were looking forward to going to the street parties, which are known as blocos. Rio has permitted more than 600 of them, but there are more blocos not sanctioned. The biggest blocos attract millions of people to the streets. One bloco plays the Beatles' songs with a Carnival rhythm for a crowd made of hundreds of thousands. Such big blocos were canceled last year amid the coronavirus pandemic.
Chilean tourist Sofia Umaña, 28, said near Copacabana beach, that they want to see the "partying, the colors, the people and ourselves enjoying Carnival,"
Brazil's government is anticipating 46 million people to join the annual celebration. It is a burst of exuberance that is held in the days before Lent, which is the 40-day period when many Catholics fast. They also practice acts of austerity during this time.
According to the World Health Organization, Brazil recorded more than 600,000 deaths from the virus. Due to the health crisis, the country was forced to cancel Carnival in 2021 for the first time in a century. Last year, Rio and Sao Paulo chose to delay their festivities for two months. That happened as the Omicron variant brought up renewed fears. The festivities were a more modest version of the carnival that was attended mostly by locals.
Now as the tourism industry recovers, the economy surrounding the carnival is expected to rebound. Brazil's first lady Rosângela da Silva, who is the wife of newly inaugurated President Luiz Inácio Lula da Silva, is expected to attend the carnival this week.
© 2023 Latin Times. All rights reserved. Do not reproduce without permission.