Brazil's first lady Michelle Bolsonaro tested positive for COVID-19 as her husband and country's President Jair Bolsonaro resumes office after spending two weeks in quarantine with the infection.
The news was confirmed by the Brazilian government on Thursday, July 30. Michelle tested positive for coronavirus after five days of Jair Bolsonaro's resumption of official duties after he recovered from the illness.
The President's office confirmed that 38-year-old Michelle "is in good health and will follow all established protocols."
President Bolsonaro has been at the center of criticism for many reasons, mostly concerning his handling of the coronavirus pandemic handling in Brazil. He has primarily addressed COVID-19 pandemic as "little flu" before he got infected.
He has also been largely against the use of face masks and has even protested against the stay-at-home orders, one of the main reasons why the number of coronavirus cases exploded in the country.
Similar to the U.S President Donald Trump, 65-year-old Bolsonaro has also touted the benefits of malaria drug hydroxychloroquine against novel coronavirus despite no scientific evidence. Public health experts and scientists across the world have advised against the use of the drug because it offers no clear benefits against coronavirus but has been associated with an increased risk of side effects.
Despite him having contracted infection, Bolsonaro again touted hydroxychloroquine on Thursday but did not make it clear whether his wife has also been taking it.
"I would like to first thank God, and second the medication I was given, hydroxychloroquine," he said in his weekly Facebook live session. "It worked for me."
After revealing a few days before that he has been recovering before, Bolsonaro revealed that he has been feeling poorly and taking antibiotics for some illness, details of which are not yet disclosed.
"I just took a blood test, I was feeling a little weak yesterday. They found a bit of an infection," he said. "After 20 days sitting at home, you come down with other problems. I guess I got moldy lungs."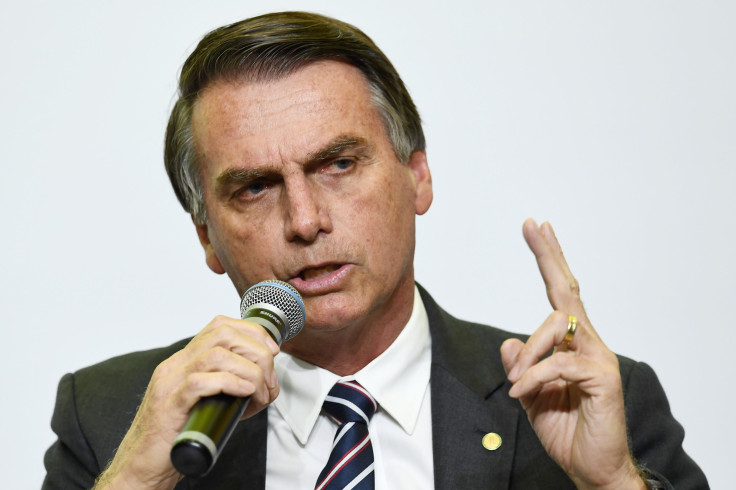 © 2023 Latin Times. All rights reserved. Do not reproduce without permission.