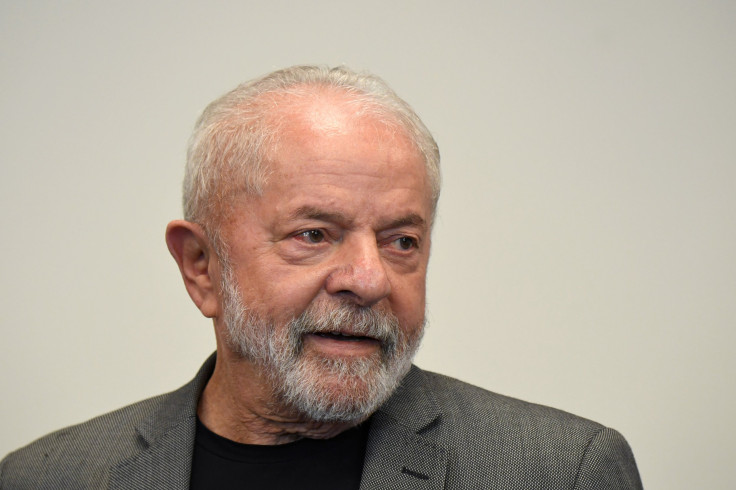 Brazilian President Luiz Inacio Lula da Silva signed an order tightening restrictions on civilian access to guns in a bid to halt a surge in firearm ownership in the country.
With this executive order, signed Friday, Lula has reversed the pro-firearms policies of his far-right predecessor, Jair Bolsonaro. As part of new controls, the number of firearms a civilian can own has been reduced from four to two. Also, limits will be placed on stockpiles of ammunition and guns. People will not be allowed to use certain weapons, including nine-millimeter handguns, the BBC reported.
The report said that there was a nearly seven-fold rise in registered firearm users under Bolsonaro.
"Let's keep fighting for an unarmed country. It is the security forces who have to be armed, responsibly," Lula told his 8 million followers in a tweet.
Citing the 2023 Brazilian Yearbook of Public Security, the BBC revealed that now the country has nearly 800,000 registered gun owners, compared to less than 120,000 in 2018 when Bolsonaro was elected president.
Also, the country's Public Security Forum recently shared that Brazil registered more than five murders per hour on average last year.
Brazil has no constitutional right when it comes to bearing arms. But in 2019, Bolsonaro passed an executive decree under which the people of Brazil were entitled to own up to four guns. Others were given permission to carry loaded firearms in public, though there were certain conditions. As per the decree, the amount of ammunition that people could buy also went up to 5,000 cartridges from 50 for permitted weapons.
Under Lula, the new restrictions will see a registered hunter being given permission to have six weapons. Earlier, the limit was 30. A civilian gun permit in the country will be valid for three to five years, as opposed to 10 years when Bolsonaro was president.
"It is one thing for a citizen to have a gun at home for protection and assurance, but we cannot allow there to be arsenals of weapons in people's hands," Lula said.
The supervision of civilian weapons will now be transferred from the army to Brazil's federal police.
People who bought weapons under Bolsonaro will have to give them up. A buyback program could begin later this year.
The Igarape Institute, which is a public security research group, welcomed the new rules related to gun control. The group called the move "another step to regain responsible parameters and legal security in controlling guns in Brazil," Al Jazeera reported.
© 2023 Latin Times. All rights reserved. Do not reproduce without permission.