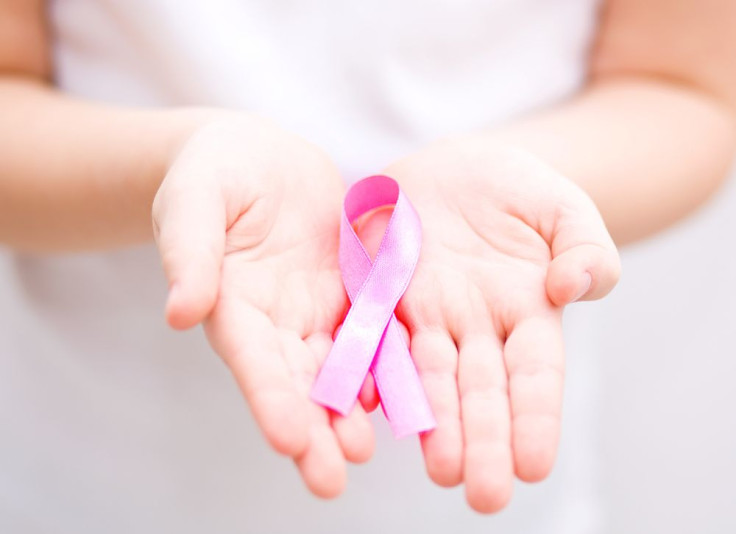 Certified Health Coaches, Deanna Durso and

MaryAnn Jones

, have seen miracles happen when people drink more water and less of whatever else they were drinking. They believe that infinite possibilities start with drinking 8 glasses of water per day (hydration nation).
They created Wear Your Wellness, an
accesory collection that enables you to wear your wellness and empower your daily choices toward your personal health goals. Since October is Breast Cancer Awareness Month, Durso and Jones shared with Latin Times
five
tip to reduce the risk of breast cancer.
Move: Exercising reduces risk 25-30%
Nourish: Cancer fighting foods like olive oil and veggies help reduce risk 20-40%
Play: Get some sun, go for a walk, enjoy the outdoors! Vitamin D will help reduce the risk 30-50%
HYDRATE: Cut out alcohol (numbers below)
Revive: Cut sugary processed foods, women with a high sugar intake increase their risk by 19%
The benefits of proper hydration are endless!
Sparks weight loss
Promotes clear and radiant skin
Helps muscle maintenance and recovery
Encourages natural detox
Lowers stress hormones
Fights fatigue
Reduces cravings
Diminishes brain fog and depression
The duo also shared that 3-6 glasses of wine/week increases your risk of developing breast cancer by 20%, and each glass above 6 increases your risk an additional 10%. Women who had 2 drinks daily had a 51% greater risk compared to those who never consumed alcohol.
The Wear Your Wellness bracelets are a reminder to have 8 glasses of water per day-with each glass you move one bracelet from one wrist to the other.
According to FOX News Latino, a study in 2016 showcased breast cancer mortality rates differ from Cuban, Mexican, Puerto Rican and Central and South American women in the U.S.
The author of the study, funded by the Avon Foundation, says that the goal is to provide aggregated data to help health care providers understand the diversity within the Hispanic community in the U.S.
The study shows that Puerto Rican and Mexican women have the highest breast cancer mortality rates and Central and South Americans have the lowest. The site reports that the study examined data from 100,000 women. It showed that the mortality rates among Puerto Rican women were at 19.04 percent, Mexicans were at 18.78 percent and Cubans at 17.89 percent.
Central And South American women were found to be significantly less likely to fdie from breast cancer than other Hispanic subgroups observed. The study showed that those women had a 10.5 percent mortality rate.
Knowing which groups have a better chance of survival is the first step in figuring out where the greatest needs are. There are 56.6 million people of Hispanic origin in the U.S. – the largest racial minority in the country. Breast cancer is the most commonly diagnosed cancer in Hispanic women and the leading cause of cancer deaths for this group.
© 2023 Latin Times. All rights reserved. Do not reproduce without permission.