A billboard of Breonna Taylor was vandalized with red paint in Louisville's Irish Hill neighborhood on Tuesday. The billboard is one of the 26 billboards put up by The Oprah Magazine around the city to call for the arrest of the Louisville Metro Police officers involved in Taylor's death.
On Tuesday morning, drivers passing through Lexington Road near Spring Street were surprised to see red paint splattered across Taylor's forehead on the billboard, resembling a bullet wound.
Each of the 26 billboards erected in and around the city earlier this month represents each year in the life of Taylor. The image used in the billboard is exactly the same as the image used on the September cover of Oprah Winfrey's magazine, marking the first time that the publication has featured someone else other than Winfrey on its cover.
The Breonna Taylor billboards are part of a massive campaign demanding justice for Taylor, who was shot dead in March. All the 26 billboards bear the message, "Demand that the police involved in killing Breonna Taylor be arrested and charged." The line is accompanied by a quote from Winfrey, saying, "If you turn a blind eye to racism, you become an accomplice to it."
The billboards also direct readers to the website of Until Freedom, a social justice organization that took up residence in Louisville, Kentucky last month to work with protesters and focus on getting justice for Taylor. The website urges people to sign petitions demanding justice for Taylor, call the attention of Kentucky officials, donate to local bail funds, and use #SayHerName on social media.
On March 13, three Louisville police officers barged into Taylor's home with a no-knock warrant to look for illegal drugs. The police officers fatally shot her but found no illegal drugs in her home. Of the three officers involved in her killing, only one has been fired. None of them has been charged.
Months after her death, protesters have resorted to extreme tactics, leaving Louisville fearing that violence could erupt anytime. "If there's not any progress, I think there's going to be outrage and there's going to be some angry people, and I'm kind of scared," said Black Louisville resident Erick Earkman. "I think there' s going to be—I don't want to say rioting—but there's going to be a lot of pissed off people who are going to do some damage if that happens."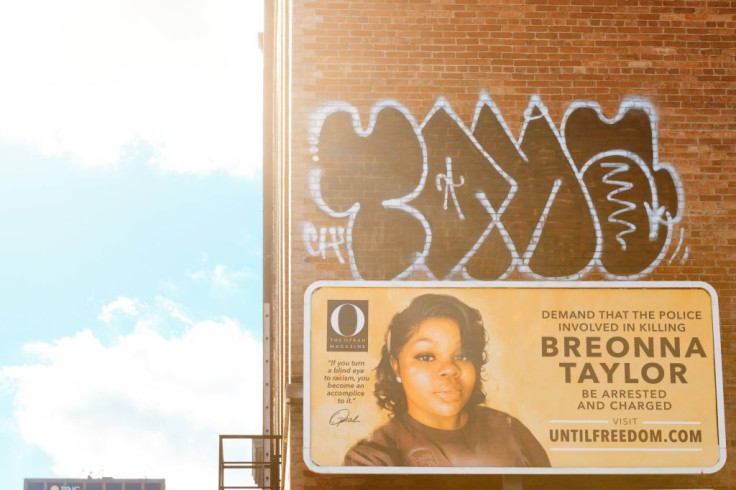 © 2023 Latin Times. All rights reserved. Do not reproduce without permission.