After his parachute failed to fully open during an exercise, a British soldier from Camp Roberts plunged through the roof of a California home and straight into the kitchen.
On July 6, at around 5 p.m., a man plunged through the roof of a house in Atascadero, California. Fortunately, no one was in the house at the time.
"The parachutist was conscious but stunned with complaints of pain but no visible serious injuries," the Atascadero Police Department said in a news release.
"The occupants of the residence were not home at the time and therefore were uninjured."
After he came through the roof and fell inside - reportedly into the kitchen – the homeowner's mother told KSBY that there wasn't much damage to the house.
Rose Martin, a neighbor, described his survival as a miracle.
"It's amazing," Linda Sallady said. "It's mostly the ceiling, the sheetrock. He missed the counters, appliances, everything."
According to Atascadero police, everyone else in the jump landed in a specified area.
"I mean, who lands like that without a parachute and lives?" Martin told the station.
Tribune News Service said the soldier was a member of a British military unit.
This isn't the first time a parachuting mishap has occurred. A woman who died in a parachute accident in Northern California just a few months after jumping thousands of times.
Sacramento Bee, quoting the San Joaquin County Sheriff's Office, said Sabrina Call, 57, of Watsonville, California, died on April 2021 after her primary and reserve parachute tangled.
The Federal Aviation Administration was investigating the accident. Skydiving inquiries, according to the agency, are confined to assessing the parachute rigging.
According to the Skydive Parachute Center in Acampo, where the disaster occurred, a contract parachute rigger had filled her chute.
"No one actually saw exactly what happened until probably the last couple hundred feet," Bill Dause, who owns the center, told reporters on Monday. "She had two parachutes out, entangled with each other that weren't fully inflated, and pointed toward the ground at very rapid speed."
Call had completed over 2,000 skydives but had "been out of the sport for many years and returned to it a couple of years ago," he explained.
Since 1981, Call is the 22nd person to die at the institution.
A judge granted $40 million last month in a negligence lawsuit brought by the family of an 18-year-old who died at the center in 2016. When Tyler Turner's tandem parachute failed to open, he and his instructor, 25-year-old Yong Kwon, both died.
All of the accidents at the center, according to Dause, were caused by various factors, and skydiving is a high-risk sport.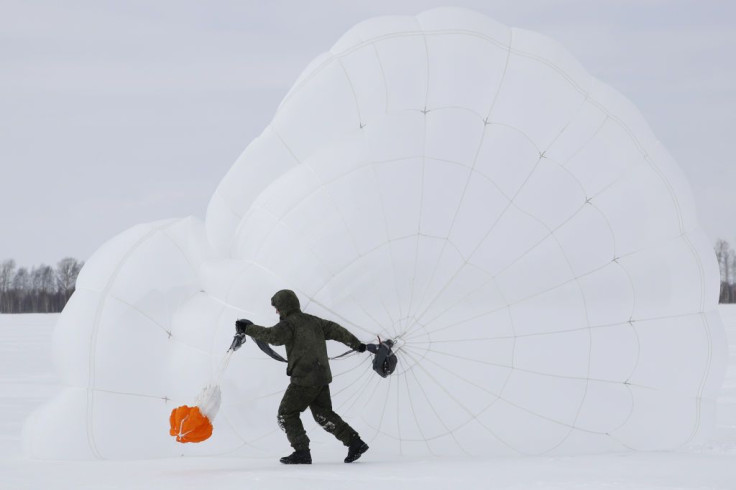 © 2023 Latin Times. All rights reserved. Do not reproduce without permission.