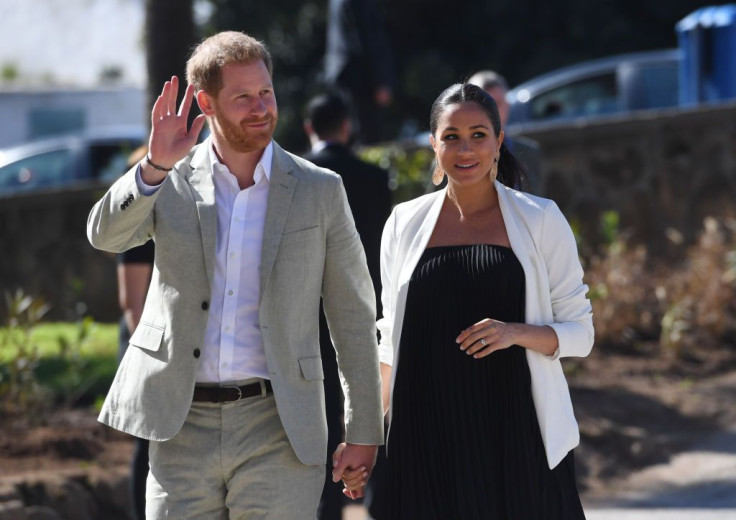 Prince Harry and Meghan Markle shocked the world when they announced their departure as part of the British Monarch. The couple stated that they would like to "step back" as senior members of the Royal Family and work to become financially independent.
On Jan. 8, the Duke and Duchess of Sussex posted the announcement on their Instagram and it drew mixed reactions from the Brits, celebrities, politicians and the rest of the world. For the most part, Harry and Meghan were criticized for their rash and harsh decision.
"We have chosen to make a transition this year in starting to carve out a progressive new role within this institution," they stated. "We now plan to balance our time between the United Kingdom and North America, continuing to honor our duty to The Queen, the Commonwealth, and our patronages."
Express reported that in a survey that has 19,000 respondents, 12,656 or 68% said that they denounce Prince Harry and Meghan Markle's plans to leave the royal family and their duties. Irate citizens also said that they want the couple to be stripped of their titles because they don't deserve it. They also expressed their anger by saying they will not pay for the pair's security anymore.
Now, with the "Megxit," the Brits have many questions including how will Prince Harry and Meghan Markle's travels and security will be arranged. As the pair withdrew from their royal duties, will they still be funded by the people of UK's taxes?
Since the Sussexes mentioned that part of their plans is to be "financially independent," they tried to explain how their public life would be funded from now on. Through their website, they said that their private travels have always been paid for privately and it will continue this way.
"All travel arrangements undertaken by The Duke and Duchess in their private time have always been and will continue to be and not by UK taxpayers," the statement reads as posted on the Sussexes' website with regards to funding.
"Wherever possible and unless advised otherwise on security grounds, their logistical arrangements are undertaken via commercial air carriers, local trains and fuel-efficient vehicles, be it for official or personal travel."
Currently, the duke and duchess are being protected by six full-time royal bodyguards and this is said to cost around $784,000 a year. As of this time, it is not clear how Prince Harry and Meghan Markle will arrange their security and time when shuttling back and forth in the U.K. and North America. Then again, whatever the arrangement will be, the Brits have clearly voiced out that they will no longer allow the two to use their tax money for anything.
© 2023 Latin Times. All rights reserved. Do not reproduce without permission.