A brothel in Austria has created an inventive approach to encourage people to receive the COVID-19 vaccine by giving patrons an extra service if they get immunized at the brothel.
Every vaccine delivered on-site at the Fun Palast: Sex Star Sauna Club includes a 30-minute voucher with the "woman of your choice." The brothel offers the COVID-19 vaccine every Monday from 4 p.m. to 10 p.m. until the end of November
Club director Christoph Leilacher told Reuters TV: "It's actually such a great action to make such a statement, especially in our industry." Now, Leilacher said the club gained popularity because of the fantastic vaccination location."
The novel approach to vaccination comes as COVID-19 infections increase in Austria, where only 64% of the population is properly vaccinated. In four weeks, restaurants, theaters, hair salons, and brothels will all require a double vaccination.
Since the pandemic began, the Fun Palast has seen a 50 percent drop in patronage. Hence, The New York Post said The Fun Palast decided to make such a move to fix the financial bleeding.
Funt Palast is not the first to offer rewards to vaccinated people. Pennsylvania Governor Tom Wolf allowed state workers to avail the five days of paid leave provided they received the vaccine at a city-run location.
Sky News said Austria's vaccination rates are among the lowest in Western Europe, prompting the government to impose further restrictions.
Approximately 64 percent of Austria's population has been fully vaccinated against COVID-19. Those who have not been jabbed are no longer permitted to visit cafes, restaurants, or hairdressers.
The "2G" requirement, which demands documentation of full vaccination or coronavirus recovery, is allowed for hotel and cinema visits, as well as activities with more than 25 participants.
A four-week transition period will be in effect. A first vaccination plus a PCR test will be required to enter venues where the unvaccinated will be prohibited.
The new rules were revealed on Friday, just as the number of new daily infections hit its highest level in nearly a year.
On Saturday, the government reported 9,943 instances in a 24-hour period, exceeding the previous worst day, November 13, 2020, when 9,586 cases were reported.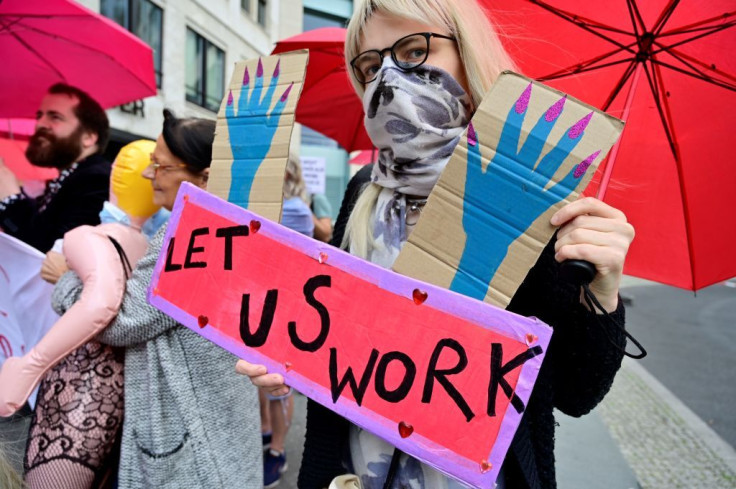 © 2023 Latin Times. All rights reserved. Do not reproduce without permission.