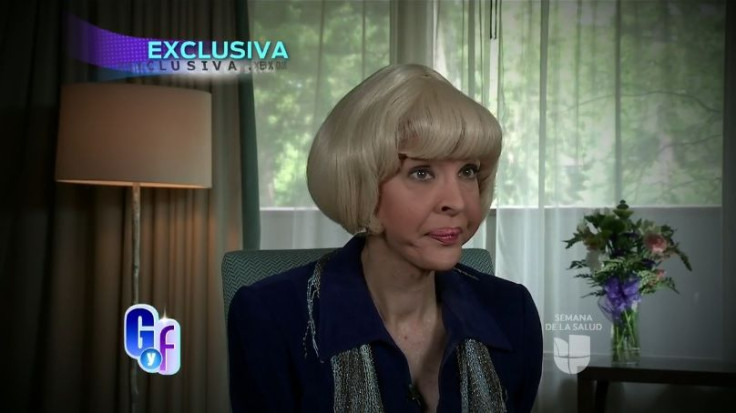 Alina María Hernández, known as "Cachita" from Univision's "El Gordo y la Flaca" passed away on October 8, according to a post shared by Raúl de Molina on his social media accounts. "I've been informed of the sad news of the passing of #Cachita #AlinaHernandez, who was one of the great personalities from @elgordoylaflaca. My most sincere condolences to her loved ones. She will always be in our hearts," De Molina posted. Hernández worked with the show for over 10 years.
A source close to "El Gordo y la Flaca" revealed that the cause of death is still unknown and Cachita's body was still at the morgue of the hospital where she died because her family were traveling from Cuba to North Carolina, where she lived.
Cachita debuted on television as a participant in a singing contest at Don Francisco's Sábado Gigante show on Univision. After winning the contest, she used the $500 she earned to buy a car. She was still a struggling actor when she found work at Univision's El Gordo y la Flaca when Lili Estefan went on maternity leave for her firstborn, Lorenzo in 1999. Cachita took Lili's place making a reference to the telenovela "La Usurpadora" and her appearance was so popular that she became a part of the show for another 10 years. She was one of the first transgender Hispanics on television.
After her time in the spotlight, Hernández decided to take a step back and lead a low-key life away from the cameras until a little over a year ago, when she gave an exclusive interview to Univision where she explained that she underwent a sex change surgery, becoming female. She revealed that she had always felt she had a female mind and was trapped in a male body.
Cachita returned to Cuba for a family visit soon after the first of her series of sex-change surgeries. She had a difficult time there with her family, as her aunt and grandmother in particular did not accept her change. Her aunt insisted on calling her "Alberto," the name she was born with, but her mother always stood by her side, reminding everyone that "Alberto" was now Alina and she should be referred to as such.
The last medical step towards her becoming a female came in late November 2005, when TVNotas, a magazine she worked for, paid for her sex-change surgery.
© 2023 Latin Times. All rights reserved. Do not reproduce without permission.