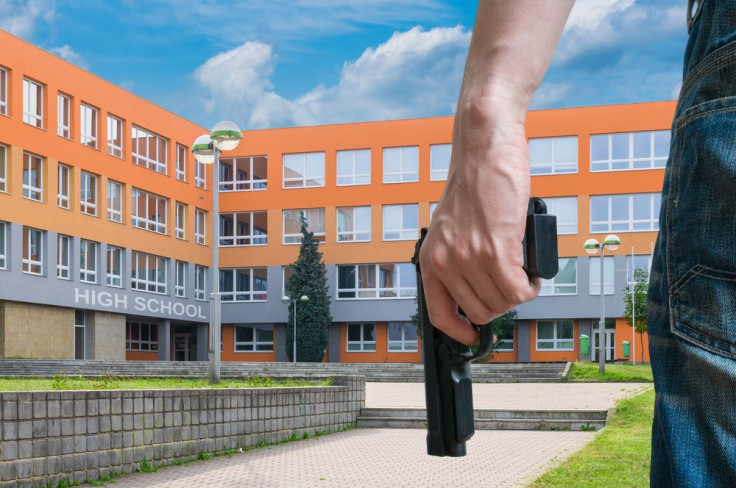 On November 14, 16-year-old Nathanial Berhow, on his birthday, entered Saugus High School in Santa Claria with a .45-calibre semi-automatic pistol concealed in his backpack and opened fire at the students. He killed two students, injured three, and in the end, shot himself in the head.
The gunfire began somewhere around 7:30 am following which the students and teachers huddled inside the school premises and made countless calls to the police. By the time the authorities stormed into the school, two victims of the shooting- a 14-year-old boy and a 16-year-old girl- were dead and Berhow had shot himself.
As for the three surviving gunshot victims, a 14-year-old boy was treated and released while two girls, aged 14 and 15, managed to sidestep any grievous injuries and were reported to be in a good condition.
As Berhow battles for his life in the hospital, his mother, Mami Matsuura, is praying for his recovery. "I don't even know what to do right now, I am just praying for my son's life," she said.
Here are five facts about the California school shooting suspect Nathaniel Berhow:
1. His father's death in 2017 may have triggered the shooting rampage
A former friend of Berhow, Ryan, shared with the authorities that Berhow's father died in 2017 at the age of 55 and the incident may have pushed him over the edge. He described Berhow as being quiet, introverted, and someone who didn't really socialize.
'Over the years we stopped talking, there was a disconnect (between us),' he said. He added that he spoke to the spoke about six years ago.
His parents were also going through their divorce proceedings, wherein Berhow's mother, Mami Matasuura had filed for divorce as well as for her son's custody.
2. Nathaniel Berhow had easy access to firearms
Berhow's childhood friend, Ryan also shared that his father used to make bullets at home. His neighbours claimed that Mark had a passion for guns and was an avid hunter as well.
The Berhow family's next-door neighbour, Jared Axen, shared that he knew the family since the suspect was a baby and because of his father's affinity to weapons, firearms 'weren't a mystery to him.'
'I can't think of any red flags in our conversation when he would think of handling his hurt in this manner. He grew up with his father who was a hunter, and this was a normal activity for him. He grew up around firearms, it wasn't a mystery, he knew how to use it and understood how it worked, he was responsible. He came off as a very responsible person," Jared shared.
3. The reason behind Berhow's action is yet to be known
Though authorities have searched his home and interrogated his mother and girlfriend, they have been unable to find any motive behind his actions, as shared by Paul Delacourt, the agent in charge of the FBI's Los Angeles field office.
4. The suspect's gun was empty when it was recovered by authorities
The .45 calibre handgun used in the shooting was reportedly empty when it was retrieved by the authorities after they stormed the school premises.
5. Berhow was considered an inspiration by many and was a Track Athlete at Saugus High School
The 16-year-old shooting suspect was an athlete, running cross-country, and as per junior student of Saugus High, Kayden, he 'didn't talk much'. Students, friends, and people close to Berhow have confessed how they never expected him to do something like this.
Another student, Aidan Soto, a tenth-grader, shared that he knew Nerhow through the school's track team and the Boy Scouts.
"I'm bewildered and looking for answers — the question as to why all this would happen," Soto said. "So many questions no one has the answers to." According to him, the younger Boy Scouts "really looked up to" Berhow.
© 2023 Latin Times. All rights reserved. Do not reproduce without permission.