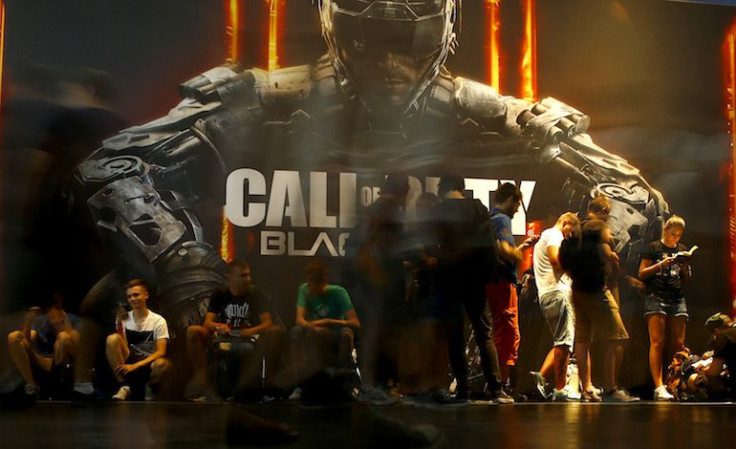 "Call of Duty" fans are in for a treat as new leaks have revealed the title to the 2016 game. Plus we've got another leak that tells us exactly when Activision will reveal the first new details on the game.
According to a retailer document tweeted by Jim Sterling, the new "Call of Duty" game will be revealed by next Tuesday, with signage and posters going up in-store on May 3, reports PlayStation Lifestyle. Sterling's tweet reads: "The next Call of Duty will apparently get unveiled by next Tuesday. Getting listed in retailers at any rate." Check out the tweet below:
As Activision typically reveals their new "Call of Duty" in the final weeks of April or the first week of May, there is a pretty good chance that this leak is indeed true.
Furthermore, a leak from NeoGAF user JumPeRJumPzZ has quite possibly given us the title for the next "CoD" title. The leak comes from the PlayStation dashboard and appears to show the new "Call of Duty" title to be "Call of Duty: Infinite Warfare."
Activision has already confirmed that gamers will see some gameplay footage from the next "CoD" title at E3 2016. The publisher shared on its blog:
"In June, we're going to be at E3 showcasing gameplay from Infinity Ward's ambitious new game. We're looking forward to sharing exciting new details about the next great Call of Duty game in partnership with our friends at PlayStation. We're proud to be participating in this premier video game event, but won't have an Activision booth on the show floor."
Meanwhile, rumors have surfaced that say this years "Call of Duty" installment will be set in the far future and feature space battles and be full-on sci-fi.
Proven industry insider, shinobi602 took to NeoGAF and said that the new game's future setting "makes 'Black Ops 3' feel like the stone age". When asked if he meant the game would be in the style of "Battlefield 2142," he simply replied: "Very far future. Space Combat. Full on sci-fi."
© 2023 Latin Times. All rights reserved. Do not reproduce without permission.