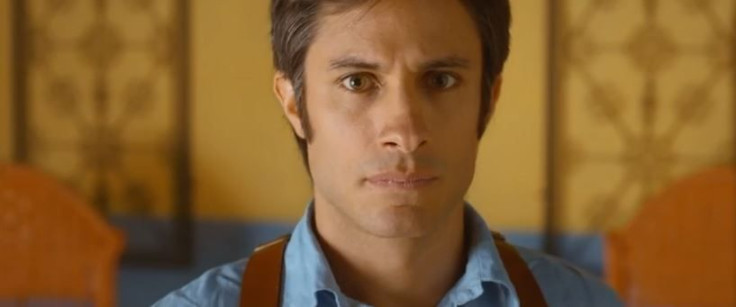 Resident and Visitor, who make up Calle 13, have released the video for their latest track, "Ojos Color Sol," on which Silvio Rodríguez was a collaborator. The video stars Gael García Bernal and María Valverde, who were chosen by René himself -- the actors agreed immediately. The video was directed by the lead singer of Calle 13 and Kacho Lopez, who made the videos for "MultiViral," "Inside" and "Stamina." The video portrays a kiss that causes the lovers to lose all sense of time.
When coming up with the concept for "Ojos Color Sol," Residente went through several ideas that occurred to him until he reached what he wanted; a video that meets function of complementing the beautiful song without drawing attention away from the story told by the lyrics. "I focused on a kiss, the physical sensations and intensity of emotions it gives us that change the way we see everything. I wrote the script, including camera shots, and sent it to Kacho." The two directors managed to create the video from different parts of the world.
"Although I was in Spain during the filming and Kacho [Kacho Mari Lopez, co-director] was in Argentina, was always kept connected. He sent me the footage, I gave ​​him my opinions and with little effort the video was filmed exactly as I conceived if," René said through his publicist, Vladimir Gomez. "They are actors of the highest level. This makes the work easier and the direction more pleasant. Importantly, they both showed great humility throughout the process. Really it was a delight to share this process of collaboration and creation with both actors," said Kacho through the publicist.
© 2023 Latin Times. All rights reserved. Do not reproduce without permission.