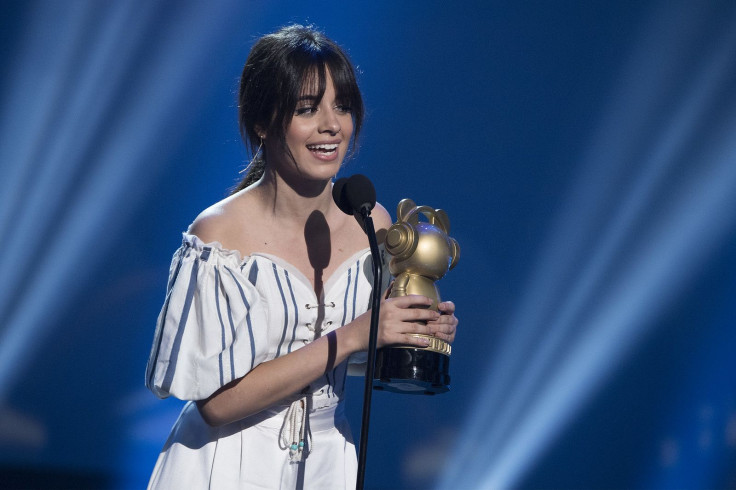 It looks like singer and actress Camila Cabello is in love with Puerto Rico.
The Cuban artist took to Instagram on Monday to give her fans a glimpse of her trip to the island. In the photos, she can either be seen skinny dipping in the water or enjoying the beaches in a bathing suit.
Two photos also showed the "Senorita" singer reading Elif Batuman's "The Idiot" and "Quater Life," by Satya Doyle Byock.
The "Bam Bam" singer captioned the post in Spanish, translated to: "You were right, it's very cool. I love you PR. Now back to the studio since there's a record I have to finish."
Within hours, the post got thousands of likes and comments from her followers. Her friend Alexander Gold said, "It's important to take breaks to skinny dip when making an album."
Cabello last dropped an album in 2022, titled "Familia," which explored her Cuban heritage in a great depth, reported Hola!
The album featured 12 tracks covering personal topics. Her fans could spot music that was influenced by her Cuban-American heritage and connection to her Miami hometown.
Following the release of the album, she told Billboard, "I love Latin culture, I love Latin music, I love the music my family listens to."
"It's me also connecting to that too. Because when I miss Miami and I'm in Los Angeles, I just wanna write for Miami, write for, like, younger me."
It's not just her work that's been keeping her busy. PEOPLE reported last month that she was dating again. The news came months after the 26-year-old artist and her former boyfriend, singer Shawn Mendes, first sparked rumors of a reconciliation.
The singers had set off dating rumors after releasing their single "Senorita" in 2019.
After more than two years of dating, the couple broke up in November 2021. However, they were spotted kissing at Coachella in April. A source had said they had "always seemed to have a special connection" and had "been friendly for months."
The two singers were spotted several times together in New York City and Los Angeles. But then reports surfaced in early June that they had parted ways once again.
© 2023 Latin Times. All rights reserved. Do not reproduce without permission.