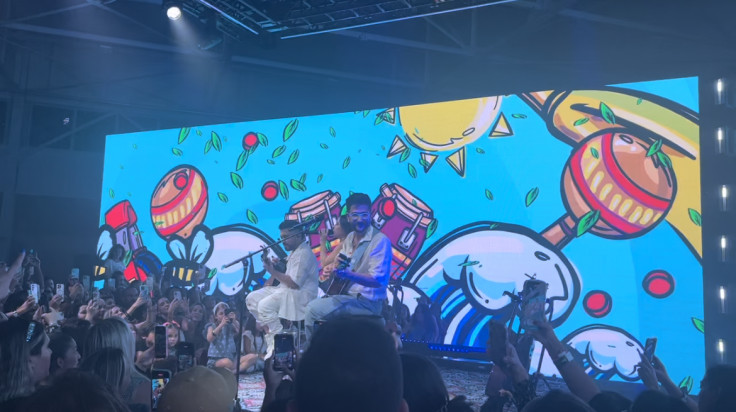 As Hispanic heritage month continues in the U.S, many influential Latinos around the country are celebrating in distinctive ways.
From September 15 to October 15 there are thematic events related to the Latino community through social gatherings involving film, art, and food festivals, among many others. Events like these are presented through large organizations like the Library of Congress, National Endowment for the Humanities, National Gallery of Art, but events off all sizes and nature can be found in most of the country.
One of them took place this week in Miami, where Colombian singer Camilo and other prominent Latin artists took part in an initiative that saw different McDonald's restaurants transformed into immersive augmented reality art installations.
Camilo held an intimate concert on Sept. 28 in a Miami venue, where La Tribu (The tribe) –his fanbase – witnessed a cozy-feel like performance as he sang barefoot and presented renditions of his hit singles including "Kesi," "Tutu," and "Indigo," during which he invited his wife, Evaluna, to join him for a special performance.
"For Latinos, our ritmo and cultura are the beating heart of who we are as individuals and as a community. Teaming up with McDonald's for Ritmo y Color is the perfect opportunity to bring mi gente together in celebration of our shared heritage through the power of music and art. I invite La Tribu to join us on this journey as we fuse together the unmistakable rhythms, colors, and energy that define us," said the artist.
The background to his performance demonstrated tropical-like graphics labeled as "Savor of the Sounds" created by the visual artist featured in the 2023 Ritmo y Color program Carlos Solano. Solano – based in Miami but born in Bronx, NYC – sought to evoke Latino energy with designs such as bongos, palm trees, boomboxes, and the sun.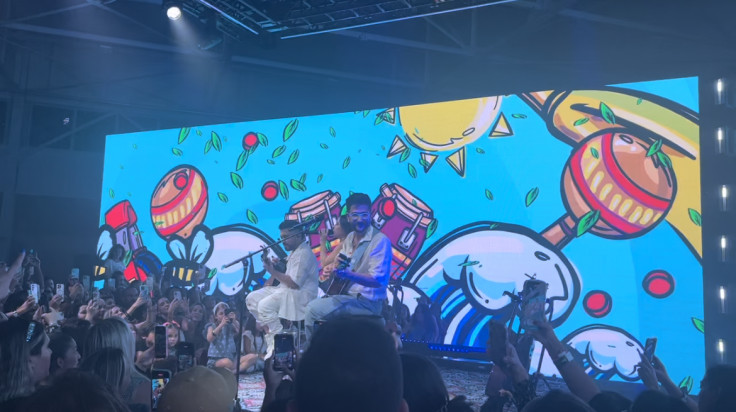 "Savor the Sounds" is a visual representation of how music, food and culture come together in harmony. Inspired by the artist's upbringing and life as a Hispanic artist in South Florida, it is a reflection of how music, colors and flavors have impacted his art. This is the harmony that tells our story and how these three elements can be used, not only as a community, but also as individuals. "When making new memories, I encourage you to remember the colors, flavors and sounds of that moment. You will never forget it." said Solan.
© 2023 Latin Times. All rights reserved. Do not reproduce without permission.