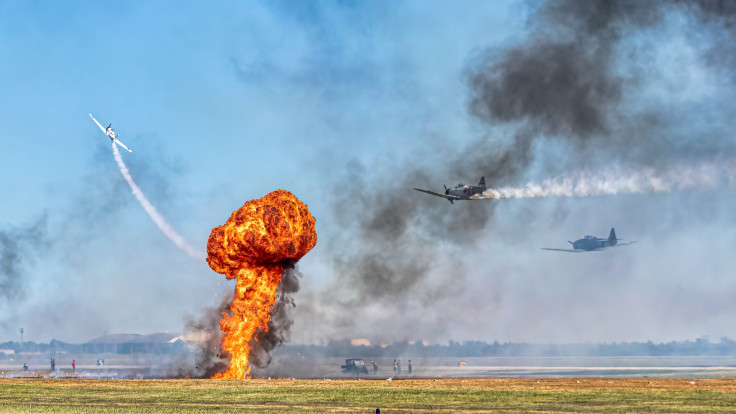 The Russian military has been tossing threats to the U.S. and its western allies warning them that Russian missiles could raze the entire east coast of the United States with just two of its Satan 2 missiles. After successfully launching a test run of their new intercontinental ballistic missile last April, the Kremlin's propaganda channel Rossiya1 has been mouthing off about the country's military arsenal.
During a televised interview on Monday, guest politician and a known member of Putin's parliament, Alexei Zhuravlev, claimed that there will be nothing left on either coast should Russia decide to use its new nuclear warheads.
According to the New York Post, the Sarmat 2, also known in the west as the Satan 2, has the capability to launch a devastating nuclear attack anywhere across the globe. And to destroy both the east and west coasts of the US, "Four missiles, and there will be nothing left." Zhuravlev added.
The Russian lawmaker continued that a hit from a Sarmat 2 nuke can create a mushroom cloud that will be visible from Mexico. His rant comes in response to a news piece from the CBS network in April, where the program's hosts were discussing the scope of damage of a nuclear strike on New York. Zhuravlev told talk show host, Yevgeny Popov, that the American news network made an incorrect calculation.
In the CBS news piece, American broadcaster Tony Dokoupil compared the damage to that of Hiroshima and could destroy all of Manhattan. Zhuravlev scoffed at this and said, "Don't delude yourselves. What should be said is that there'll be nothing left, no one harbors any illusions about it, that everyone will be fine in case of nuclear war. No one will be fine."
The Sarmat 2 is the latest generation of nuclear missiles of the Russian military capable of carrying 15 supersonic warheads, weighing more than 200 tonnes, and is said to have the ability to evade all current anti-missile defenses. It is claimed these warheads are loaded with 2 megatons of TNT - estimated to be 130 times more powerful than the one used in the bombing of Hiroshima in 1945.
Although the Kremlin has not officially issued any such threat, Putin has warned that any country that interferes with their Ukraine operations will face consequences. Zhuravlev then turned his focus on Ukraine maintaining his argument that the ongoing war is a special military operation by the Kremlin and views this as a civil war. "It hurts my heart because Russians are fighting Russians," he said.
© 2023 Latin Times. All rights reserved. Do not reproduce without permission.