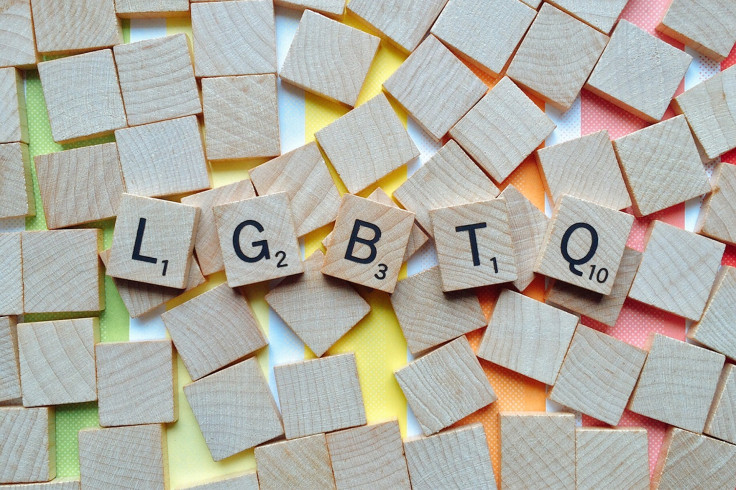 The Canadian government recently issued a travel advisory warning LGBTQ+ people about travel south of the border.
Global Affairs Canada updated its travel advice for the United States to warn LGBTQ+ travellers about state laws that may affect them. Hundreds of anti-LGBTQ+ bills have been introduced in U.S. state legislatures and dozens have been enacted.
Many LGBTQ+ people around the world still face abuse and discrimination, whether it's from official state policies, family members, peer groups or faith communities. Canada is often seen as a more welcoming country and has become an attractive destination for many seeking to emigrate.
Canada recognizes same-sex marriage and has laws that protect gender and sexual minorities. However, this does not result in a warm welcome. The lived experiences of LGBTQ+ newcomers tell a story that, despite the image of being welcoming, Canada has not made enough progress to protect and welcome LGBTQ+ refugees.
Challenges for LGBTQ+ newcomers
Hopes are high that LGBTQ+ refugee transition to Canada will be much safer with the recent announcement of a partnership between the federal government and Rainbow Railroad —an organization that helps LGBTQ+ people fleeing persecution.
Canada presents itself as a nation that offers a warm welcome to individuals of any background. Unfortunately, there is a lot more work needed to make the transition of LGBTQ+ refugees safe and welcoming. Heteronormative ideas dominate social relations in Canada and this influences how refugees are treated.
Say an LGBTQ+ person comes to Canada seeking asylum. They disclose their sexual identity and reasons why they fear returning home to immigration officials. They will gain entry into Canada once officials are satisfied their request for asylum is legitimate.
However, the individual who makes the claim must somehow prove their sexual identity and live up to western stereotypes of LGBTQ+ communities. Doing so can be very difficult. Refugees may likely have had to keep their sexual identity hidden for fear of being persecuted. In addition, they may not identify with western preconceptions of what LGBTQ+ identities should look like.
They also face the added stress of an immigration system that limits the number of refugees admitted. They run the risk of being returned to a country where they fear being persecuted.
Additionally, Canadian society continues to have a strong element of homophobia and transphobia despite the legal protections. LGBTQ+ Canadians face challenges in society that other groups do not. LGBTQ+ youth are over-represented among the homeless population and face more family and peer rejection than others. Hate crimes due to sexual identity continue to rise.
Research notes that LGBTQ+ refugees experience a lack of access to resources such as health agencies and living arrangements that are specific to their community. They risk losing social support if they live as their authentic selves. LGBTQ+ newcomers often face the choice between living their true identity or hiding it in order to find acceptance.
Newcomers often rely on relatives who are already established in Canada. Yet unaccepting family members can be a source of abuse for LGBTQ+ individuals.
While the transition to another country is difficult for all newcomers, support from an ethnic or religious community can make it easier. However, an LGBTQ+ individual can be in a difficult position if their community is hostile to their identity. Many might experience rejection by faith communities and be fearful of approaching any once they arrive in Canada.
Creating a supportive environment
LGBTQ+ refugees can experience a less than welcoming reception in Canada. Racism, homophobia and transphobia are part of the lived experiences of newcomers. The portrayal of Canada as a warm and welcoming country is not always the reality for those who come here. However, there are steps the government can take to make the transition safer.
First, ensure that the refugee process is more LGBTQ+ friendly and is not based off of western stereotypes. Immigration agents need to recognize the difficulty for individuals to prove an identity they've spent their entire lives hiding.
Second, Canada can make more of an effort to connect individuals with communities that support the rights of sexual minorities. For instance, there are some efforts among faith communities to be affirming of LGBTQ+ individuals. This has great potential as individuals can find a community that provides the support they may lose from others.
Canada should design and support developing resources with the LGBTQ+ community in mind. These can include group counselling sessions, health clinics and doctors trained to work with LGBTQ+ people and supporting social groups where LGBTQ+ individuals can be open and comfortable with others.
Third, governments and experts must continue to teach the public about the need for all individuals to be treated with respect and welcome. Canadian society should not be of the opinion that because official policy has been set then everything has been settled. The general public needs consistent messaging that challenges anti-LGBTQ+ sentiment.
By taking these steps, Canada could live up to the image that all people of all backgrounds are truly welcome here.
*Andrew Chapados, PhD Student, Philosophy, Sociology, Social Justice, University of Windsor
This article is republished from The Conversation under a Creative Commons license. Read the original article.
© 2023 Latin Times. All rights reserved. Do not reproduce without permission.