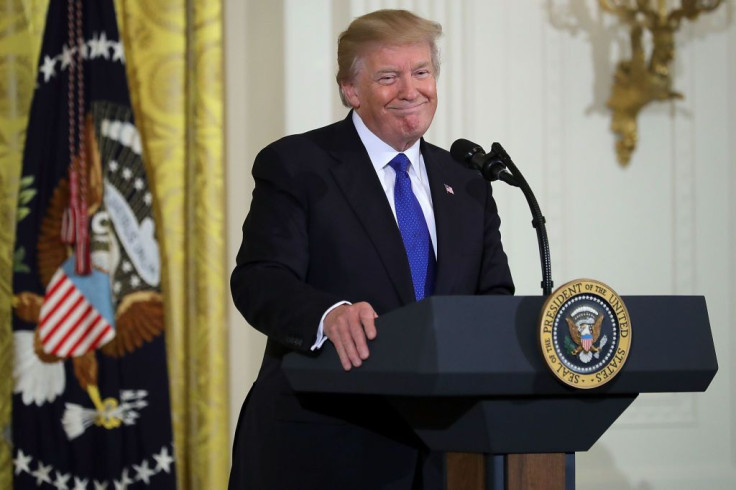 How many of you remember Macaulay Culkin as young Kevin McCallister in "Home Alone 2: Lost in New York 2", once again separated from his parents and alone in New York? Of course, everyone does but do you remember him talking to the US President Donald Trump in the Plaza Hotel and ask him for directions to the lobby? Well, if you are one of those viewers who watched the film on CBC then you definitely won't.
Apparently, Trump's cameo was cut out of the version of the 1992 film broadcast by Canadian public TV in 2014 "to allow for commercial time within the format." In his 7-second cameo in the film, Donald Trump was seen giving directions to the young troublemaker Kevin, "Down the hall and to the left" and then walking away before looking back in confusion at the kid all alone in a big hotel like the Plaza.
But what is truly ironic is the fact that the discrepancy in the film was noticed on Christmas eve when it was broadcasted on CBC, the very day President Trump claimed "Home Alone 2: Lost In New York" to be his favourite film. During a video conference call with overseas service members, when asked about the film he likes the most, he named the second film in the Home Alone franchise the best as he starred in it.
"A lot of people mention it every year, especially around Christmas. They say ... especially young kids ... they say, 'I just saw you on the movie.' They don't see me on television as they do in the movie. But it's been a good movie, and I was a little bit younger, to put it mildly. And it was an honour to do it," he said.
"And it turned out to be a very big hit, obviously. It's a big Christmas hit -- one of the biggest. So it's an honor to be involved in something like that, you always like to see success," he added.
So, when his glaring absence was noticed from the film, Twitter was quick to pinpoint the same to which CBC clarified its decision on the omission.
"As is often the case with feature films adapted for television, 'Home Alone 2' was edited for time. The scene with Donald Trump was one of several that were cut from the movie as none of them were integral to the plot. These edits were done in 2014 when we first acquired the film and before Mr. Trump was elected President," they said.
While CBC's intentions over removing Trump's scene were genuine and not at all politically motivated, the absence of the 7-second cameo of his father enraged Donald Trump Jr., who took to Instagram to spew a diatribe that called the media "as a lobbyist for the Leftists." "Their bias is so flagrant they don't even pretend to hide it anymore," he wrote.
© 2023 Latin Times. All rights reserved. Do not reproduce without permission.