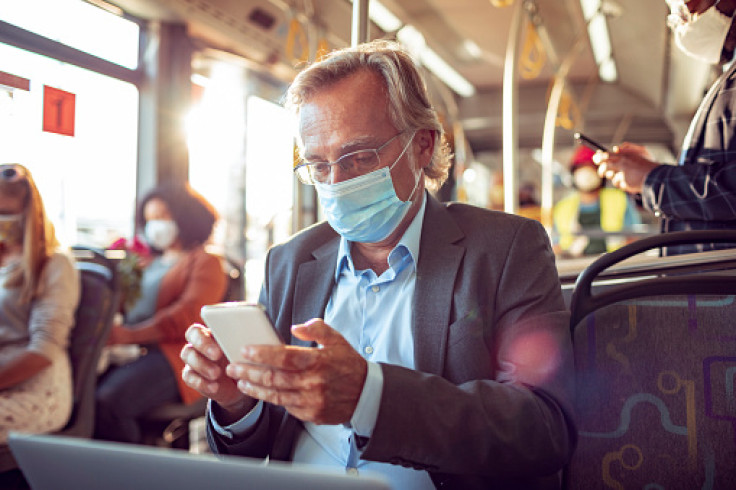 On Thursday, the noxious cloud of smoke originating from Canadian wildfires extended down the Atlantic Seaboard, enveloping Washington, D.C. in an unhealthy haze.
This situation led numerous residents in the nation's capital to opt for indoor activities, while traffic remained sparse and trains saw lighter passenger loads.
To ensure public safety, many companies in the city instructed their employees to work remotely, while non-essential municipal services such as parks and recreation, road construction, and waste collection were temporarily halted.
Due to the unprecedented extent of wildfire smoke engulfing the U.S. Northeast, private forecasting service AccuWeather reported it as the most severe occurrence in over two decades. As a consequence, several notable events and institutions in Washington, D.C. were affected.
The Washington Nationals baseball team canceled their scheduled home game, while the National Zoo ceased operations for the day.
Furthermore, the Biden administration had to postpone its highly anticipated Pride Month event, which was set to be the largest celebration for LGBTQ+ individuals in the history of the White House.
Air quality alerts issued by the U.S. National Weather Service have been extended from New England to South Carolina, as well as parts of the Midwest, including Ohio, Indiana, and Michigan.
The impact of the Canadian smoke has even reached Norway, as confirmed by scientists monitoring particulate levels in Scandinavia.
As a precautionary measure, millions of Americans have received advice to remain indoors whenever possible to minimize the risk of respiratory and other health issues caused by the elevated levels of fine particulate matter in the air.
Government data revealed that air quality readings in Washington exceeded the "hazardous" threshold on Thursday morning.
Marvin Binnick, a recent resident of Washington who relocated from Nebraska, described the sight of wildfire smoke enveloping the nation's capital from his 12th-floor apartment as surreal.
"This is supposed to be a typical sunny day, but I can't see the sky or sun or anything," said Binnick, who was sent home from his customer service job early on Thursday.
"Normally D.C. is pretty popping - but on my way to work and on my way home today, it looked like a ghost town."
Many people wore masks outside as a thick layer of smoke veiled the capital. The dense smog, which reeked of ash, erased the top of the Washington Monument from view.
"This problem is likely to continue or worsen through Friday," Washington Mayor Muriel Bowser said in a tweet. "We urge residents and visitors to follow precautions."
New York experienced improved visibility on Thursday morning compared to the previous day when the city was covered in a sickly haze. However, as evening approached, the haze began to thicken again.
The air quality remained among the worst globally, comparable to heavily polluted cities like Dhaka and Delhi, according to IQAir, a Swiss technology company.
In response to the persistent smoke, New York's public school system made the decision to transition over 1 million students to remote learning on Friday, following two days of canceling outdoor activities.
The smoke also disrupted air travel, causing incoming flights to major airports in New York and Philadelphia to be halted for the second consecutive day, while flights to Newark, New Jersey, experienced delays.
Experts predict that smoky conditions will persist until Sunday, when a new storm system is expected to alter the prevailing wind patterns, according to National Weather Service meteorologist Peter Mullinax.
Climate change is considered a contributing factor to more frequent and intense wildfires, as stated by researchers.
"Public knowledge is a huge issue," said Keith Bein of the Air Quality Research Center at the University of California, Davis.
"People need to realize that this is not a one-off event. These fires are going to be the new normal."
While the conditions have disrupted daily life for millions of Americans, the impact on the U.S. economy is likely to be limited and short-lived, according to Ryan Sweet, chief U.S. economist at Oxford Economics.
The United States is currently facing its most severe wildfire season in history, resulting in thousands of people being displaced from their homes.
In a show of solidarity, the U.S. has deployed over 600 firefighters to Canada to assist in combatting the raging fires.
President Joe Biden, who recognizes the wildfires as yet another stark warning of the perils posed by climate change, stated that American authorities are closely monitoring air quality conditions and aviation delays.
© 2023 Latin Times. All rights reserved. Do not reproduce without permission.