Canelo Alvarez is finally thinking straight after settling a lawsuit involving DAZN and Golden Boy Promotions. Alvarez reached an agreement with the latter to become a free agent. This means that the Mexican can now fight whoever and whenever without any hurdles.
With that out of the way, the next order of business for the four-time boxing champion is to get back in the ring. Alvarez wants one fight before 2020 ends and the name that is being suggested right now is against IBF super middleweight champion Caleb Plant. The fight is being finalized as of this writing with Dec. 19 possibly the earliest possible fate for this clash to go down, BoxAzteca7 reported.
"I don't care if it's Dec 19th or Christmas. What I want is to fight this year," Alvarez said.
With roughly just a month to prepare, Alvarez may be taking a big risk. Plant is no pushover and may be one of the difficult opponents he has faced to date. Plant has the size and power to engage Alvarez in a fierce exchange, something that could go either way.
Regardless, one thing going for Alvarez is that he is free to fight whoever he wants. It was part of the conflict he had with his previous handler. Alvarez took exception when DAZN was meddling on who the Mexican wanted to face. They wanted a premier opponent for the Mexican and felt that Billy Joe Saunders and Callum Smith did not fall in the "premier" category, CBS Sports reported.
With all that now in the past, it will be interesting what shape Alvarez is in. It will be roughly a year now since he last fought. In November last year, he faced Sergey Kovalev at the MGM Grand Arena in Las Vegas. Alvarez won via knockout in the 11th round to cop the WBO light heavyweight title.
Aside from DAZN not thinking highly of Saunders, the pandemic also complicated matters for the Mexican to fight earlier this year. But with all that now in the past, Alvarez is looking to restart his boxing career on his own.
If the Plant deal does get sealed it would be a big one. However, the Mexican needs to make sure that a one-month preparation would be enough time for someone as dangerous as the 28-year-old champion who is unbeaten in 20 fights.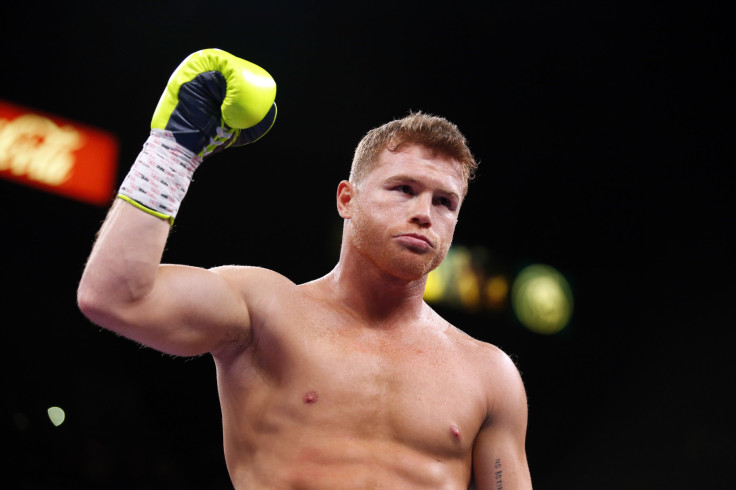 © 2023 Latin Times. All rights reserved. Do not reproduce without permission.