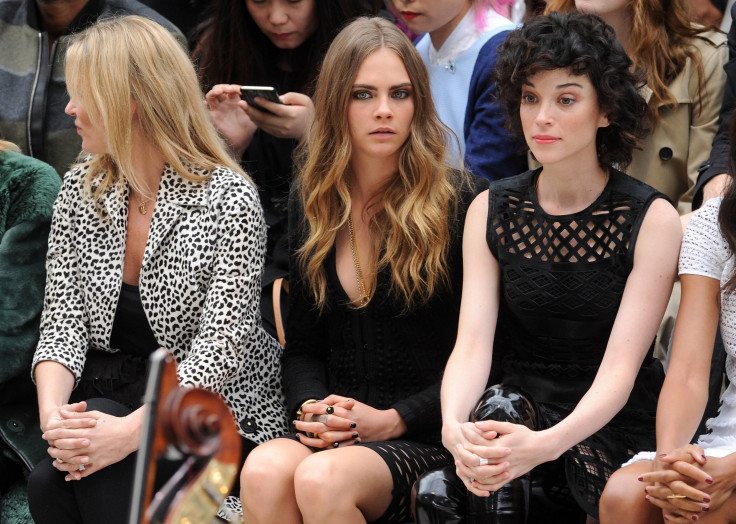 Cara Delevingne's love interest, Annie Clark, a.k.a. St. Vincent exchanged her guitar for an apron to serve tables at the newly opened Resident Taqueria in Dallas over the weekend. Right after celebrating Paris Fashion Week and supporting Delevingne, the indie rockstar took on a new side job at her sister Amy Savoie's taco joint. Clark's sibling posted a photo on Instagram saying, "Dallas people, go to @residenttaqueria this weekend and let waitress extraordinaire @st_vincent serve you delicious tacos y margaritas! Seriously, the food is amazing. #shortribtacos #palomastoo." Fans who spotted the musician were shocked and excitedly snapping pics of her.
Dallas News editor, Tom Steele, happened to go and try the taquería not knowing who his server was going to be and said St. Vincent took her role seriously. "Last night my friend and I went to a new taco shop that is apparently owned by her sister and brother-in-law. guess who was there," he tweeted before 'reviewing' her job commitment. "she was WORKING. clearing tables. restocking Topo Chico. she refilled the napkin dispenser on our table. this is a strange world."
We have yet to see if she'll become a resident guest waiter from time to time or if Delevingne's planning to pay a visit any time soon.
© 2023 Latin Times. All rights reserved. Do not reproduce without permission.