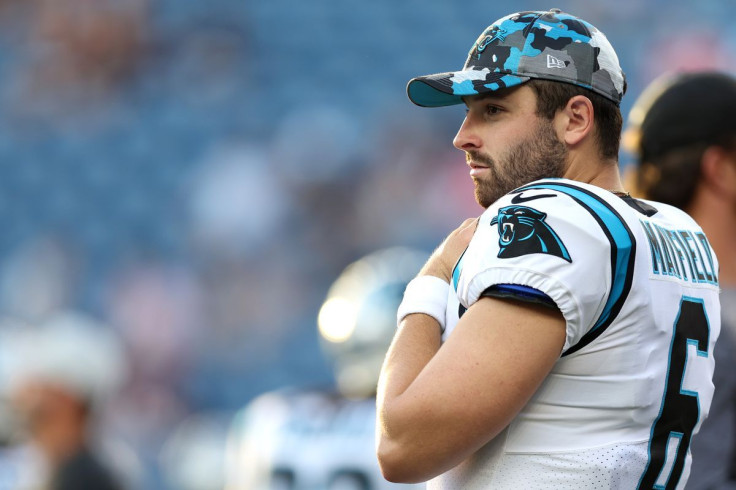 The Carolina Panthers announced Monday that quarterback Baker Mayfield has been released. Mayfield requested to be let go after the team informed him he would be third on the depth chart entering Week 14. In seven games with the Panthers, Mayfield had a 1-5 record, 57.8% completion rate, and passer rating of 74.4.
Carolina traded for the former #1 overall pick from the Cleveland Browns before the start of the season. Carolina was hopeful that Mayfield would be the answer to their starting quarterback issues. Unfortunately Mayfield failed to reignite the some of the spark he had in his first couple of seasons. Mayfield's only win as a Panther would come against the New Orleans Saints in Week 3 where threw for 170 yards and a touchdown.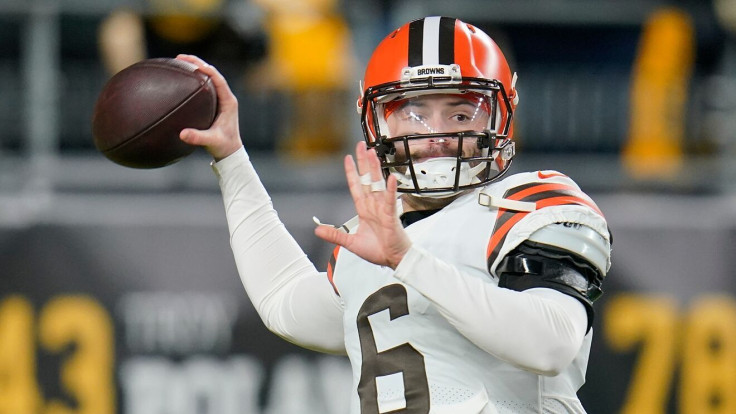 Cleveland selected Mayfield as the top pick in 2018 NFL Draft. He would go on to win Rookie of Year and help lead the Browns to the playoffs in 2020 for the first time in 18 years. Play, along with injuries, plagued Mayfield's tenure in Cleveland toward the end. The club would trade for DeShaun Watson in the 2021 offseason, signaling the end of Mayfield's time in Cleveland.
According to Jordon Schultz, "several teams" are looking into Baker Mayfield. The 27-year-old could still be productive with a different team in a new setting. The San Francisco 49ers could be a potential candidate to sign him after losing Jimmy Garoppolo to a season ending foot injury. The Patriots, Buccaneers, Lions, Texans, and Colts could also inquire about Mayfield during the offseason.
© 2023 Latin Times. All rights reserved. Do not reproduce without permission.