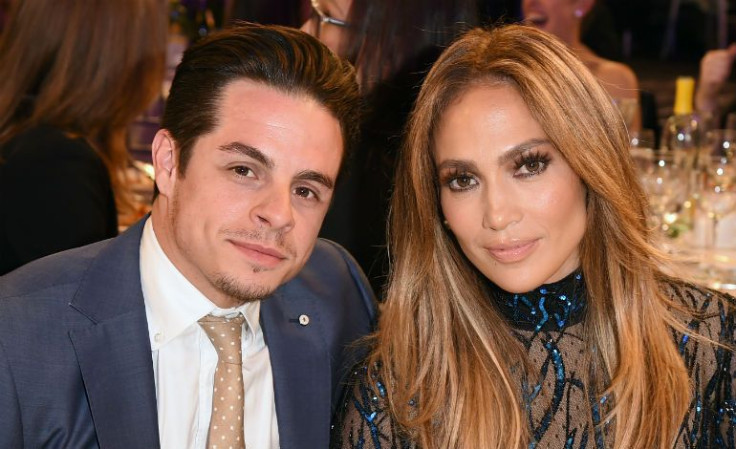 Looks like Casper Smart got yet another perk from dating Jennifer Lopez. The choreographer landed a part in the NBC cop drama "Shades of Blue," which JLo stars in and executive produces. The series centers on Harlee McCord (played by Lopez), a single mother and detective recruited to work undercover for the FBI's anti-corruption task force. Part of a close-knit unit known for its conviction record, Harlee has become compromised by her colleagues — all of whom also pitch in to help her raise her daughter — and finds herself faced with the moral dilemma of working against her cop brothers in order to redeem herself.
Smart auditioned for another part a few weeks ago but didn't get it, and tried his luck again until he was cast to play one of the bad guys next to Lopez's co-star Ray Laiotta, and wont be sharing any scenes with JLo. It has yet to be confirmed if Smart's role will be a recurring one or if he'll just guest star in one episode.
This is not the choreographer's first try at acting; Smart has been in "The Big Bang Theory" and "Benched," as well as the lead in the film "Street."
© 2023 Latin Times. All rights reserved. Do not reproduce without permission.