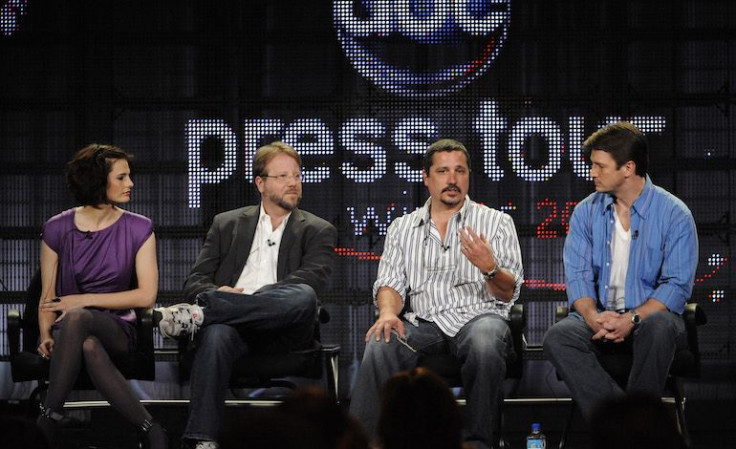 Looks like ABC will continue with a new season of "Castle," but without one of its co-stars, Stana Katic.
According to Deadline, ABC is moving forward with a ninth season of the crime procedural series without Katic, who plays Detective Kate Beckett. Meanwhile, fellow co-star Nathan Fillion, who plays Rick Castle, is reportedly in talks to come back for whats believed to be a 13-episode season.
ABC is apparently letting Katic go because of a budget issue on the series. The actress discussed her departure but didn't give a reason saying:
"Rather then distract from what was an amazing experience, I would just like to say that I'm very grateful to ABC for giving me the opportunity to be a part of a much beloved show," Katic said. "Thank you to the fans."
Furthermore, it appears Katic isn't the only cast member who won't appear in the ninth season. Reports say Tamala Jones, who plays medical examiner Lanie Parish, will also be leaving due to budgetary reasons. Jones took to Twitter to share her love with cast, crew and more writing: "I just wanted to thank you all @ABCNetwork ,Cast& Crew & CastleFandom.. It's been an amazing ride! Family is what we are & I love u all!!!"
The news has come as a shock for many as the series creator Andrew Marlowe tweeted, "Heartbroken. There are no words. #nmc."
Other Castle cast members also spoke out on Twitter. Jon Huertas, who plays Javier Esposito on the series, expressed his shock and also uncertainly about what lies in the future for his character and the series.
Seamus Dever, who plays Kevin Ryan on the series, praised both of his co-workers:
At this time, ABC has yet to renew "Castle" for a ninth season but did confirm the two stars won't be returning after season eight wraps.
The eighth season of "Castle" is still currenty on the air with four more episodes until the season finale, which is titled, "Crossfire."
© 2023 Latin Times. All rights reserved. Do not reproduce without permission.