Doses of a potential coronavirus vaccine will be distributed to U.S. states as soon as late October. On Wednesday, the U.S. Centers for Disease Control and Prevention (CDC) contacted state public health officials to ask them to prepare for the distribution of the vaccine to high-risk groups, including healthcare workers, national security personnel, and nursing home residents and staff.
"For the purpose of initial planning, CDC Provided states with certain planning assumptions as they work on state specific plans for vaccine distribution, including possibly having limited quantities of vaccines in October and November," said a CDC spokesman.
The CDC expects at least one COVID-19 vaccine to be available in limited quantities by October. Infectious disease expert Dr. Anthony Fauci said earlier on Wednesday that the patient enrollment rate in COVID-19 vaccine trials suggests that more clinical data will be available by November or December to determine which of the vaccines being tested is safe and effective for human use.
The U.S. health department also said in August that the CDC was implementing an existing contract option with McKesson Corp to prepare for a potential vaccine distribution later this year. CDC Director Robert Redfield also previously asked state governors to speed up requests for the establishment of vaccine distribution centers and to waive requirements so they can be fully operational by Nov. 1.
The approval of the coronavirus vaccine by Russia last month raised doubts among experts who urged vaccine developers not to expedite the development of a coronavirus vaccine at the expense of safety. However, regulators promised that the speed of development would not compromise vaccine safety, as rapid results are usually outcomes of parallel trials done in sequence.
A survey conducted over the last three months showed that only 70 percent of British and American citizens would get a COVID-19 vaccine once it becomes available. The increasingly sophisticated efforts to turn people against vaccines have prompted the CDC to work on a plan that will boost vaccine confidence among U.S. citizens.
Meanwhile, the timing of the distribution of the coronavirus vaccine in October will take on a political significance as Donald Trump vies for re-election in November. Trump has committed billions of federal dollars to aid various coronavirus vaccine development programs.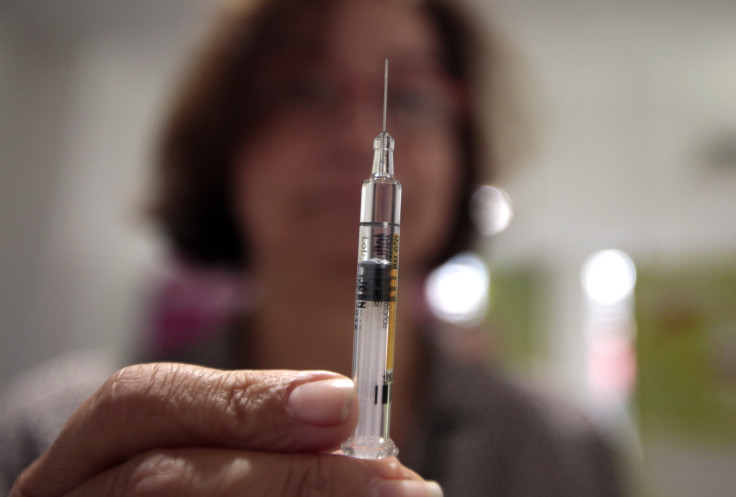 © 2023 Latin Times. All rights reserved. Do not reproduce without permission.