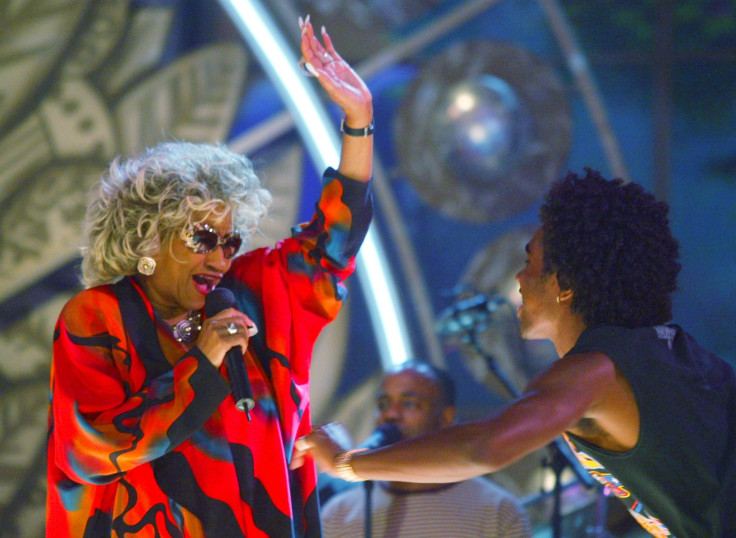 Braise yourselves, guys! A Celia Cruz biopic telenovela is in the works and we couldn't be more excited. Production started late this past September and the series will be 80 episodes long, going through all of the diva's life, from when she was young to the height of her fame. Fox Telecolombia Network is developing the show with Canal RCN, and it's been said we are likely to see many different actresses portray the Queen of Salsa, for every different stage of her life. It was announced in January that former Colombian pop star, Isa Mosquera López, will be playing la Reyna in her early career, followed by Jeimy Osorio, who we've previously seen in "Fast Five" and "Maid in Manhattan."
Modesto Lacén will be portraying Cruz's husband of over 40 years, Pedro Knight. Lacén is no stranger to the part since he's played him before on stage in "The Life and Music of Celia Cruz." The last part of Celia Cruz's life will be played by non-other than Cuban singer and Latin Grammy nominee known as "La Sonera del Mundo," Aymée Nuviola. Other members of the cast that have been confirmed include Jonathan Islas, Carolina Gaitán, Abel Rodríguez and Judy Henríquez.
Locations so far have been set in Bogotá, Cartagena and Miami, and it hasn't been confirmed if Celia Cruz's native Cuba, will be included further on. The plan for the show is to air in its entirety in Latin America at first, but we're keeping our fingers crossed for American networks like HBO Latino to pick it up.
© 2023 Latin Times. All rights reserved. Do not reproduce without permission.