Enes Kanter of the Boston Celtics continues his war against China, this time involving LeBron James of the Los Angeles Lakers.
It is no secret that Kanter has accused the shoe company of telling total lies about China on the topic of slave labor to produce its products. Now the 29-year-old has gone on to involve the four-time NBA champion.
"Money over Morals for the 'King,' " the Celtics center tweeted Thursday (Nov. 18) morning. "Sad & disgusting how these athletes pretend they care about social justice."
It was the second time that Kanter had taken a swipe on James. Previously, he criticized the 36-year-old player and Philadelphia Sixers president Daryl Morey in his public support of pro-democracy protests in Hong Kong.
For his part, James opted not to comment on China's political policies and said he would do more research first. James has been known to be outspoken when it comes to social justice matters.
"I feel like with this particular situation, it was something not only I was not informed enough about, I just felt like it was something that not only myself or my teammates or my organization had enough information to even talk about it at that point in time and we still feel the same way," James said.
James' comments ended up giving Kanter reason to put up another tweet on the topic.
"They really do 'shut up & dribble' when Big Boss says so," Kanter said. "Did you educate yourself about the slave labor that made your shoes or is that not part of your research?"
The actions of Kanter have gone as far as to involve his team with NBA games of the Celtics being banned in China.
Kanter previously ripped President Xi Jinping for China's human rights abuses, including his policies regarding Tibet, which China has ruled since 1950, and has imprisoned people calling for independence.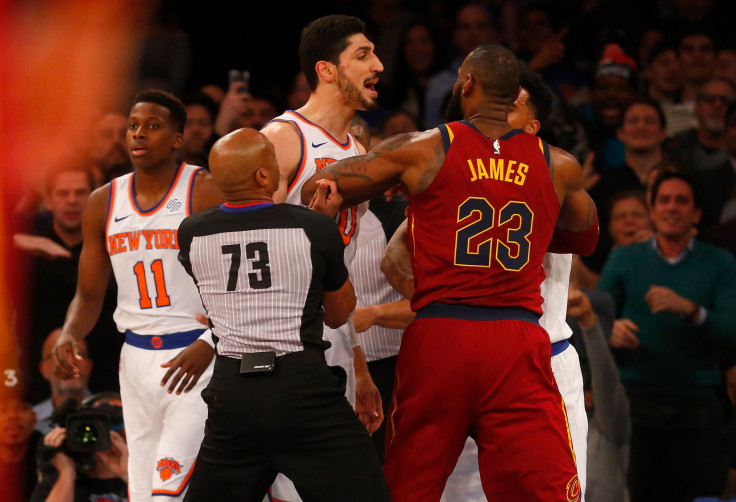 © 2023 Latin Times. All rights reserved. Do not reproduce without permission.